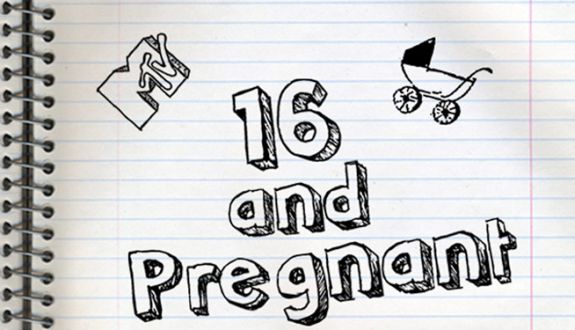 A few weeks ago, The Ashley told you that MTV was actively casting for the sixth season of 16 and Pregnant. Yesterday Sean Daly (The Ashley's co-author for the books Teen Mom Confidential and Inside AGT) released exclusive news about the upcoming season in a report on his site, TheTVPage.com! The sixth season of '16 and Pregnant' will be unlike any other, according to  MTV programming president Susanne Daniels.
"We are retooling '16 and Pregnant'," she said. ""We decided to try something new; '16 and Pregnant' was standalone episodes [in the past] and we are going to use the Teen Mom format for '16 and Pregnant' this season."
Susanne went on to explain that instead of following the pregnancy and birth stories of 10-12 girls, as the show has done in the last five seasons, it will instead focus on four specific girls. Their continued stories will be the subject of the episodes, much like how it is on 'Teen Mom,' which follows only four girls, according to TheTVPage.
"We find that the 'Teen Mom' ratings build over the course of the season as people get invested, so we thought, 'Lets just look at that with '16 and Pregnant' and see how it goes,'" Susanne said.
Although several sites have reported that MTV is planning to do a Teen Mom 4 using the girls from '16 and Pregnant' Season 5, this is not accurate. The Ashley can confirm that the Season 5 girls have not been signed up for anything like this.
There is no air date yet for this '16 and Pregnant'/'Teen Mom' hybrid, but The Ashley will keep you updated on all of the news!
(Photo: MTV)