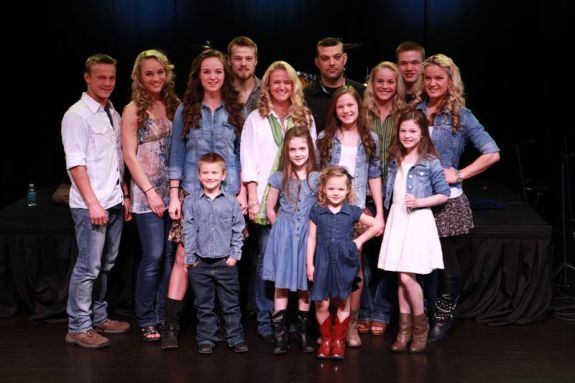 By Holly Rasmussen
TLC has a major hit on its hands with the 19 Kids and Counting, which follows the life of Jim Bob and Michelle Duggar and their 19 children, so it's no surprise that the network keeps producing more shows about large families. In addition to '19 Kids,' TLC has Sister Wives (which follows the giant polygamous Brown family), on its roster, and will soon add another. The network announced this week that it will air a show tentatively titled The Willis Family, which will follow the Willis clan, a family out of Nashville, Tennessee, that has 12 children.
Like the Duggars, all of the Willis kids are musical. They even appeared on the most-recent season of America's Got Talent as a family band and are currently on tour. (Well, at least maybe their show will be more interesting than '19 Kids.' We can only watch so many episodes revolving around courting, marriage, pregnancy and root beer floats!)
There are other similarities between the Willis family and the Duggars: All of the Willis kids have names that begin with the letter "J!" (One Willis kid is named Jaeger. I'll bet ol' Jim Bob is mad he didn't' think of that one! They also have a son named Jedi, naturally.) The Willis kids, like the Duggars, are home-schooled.
Anyway, Brenda and Toby Willis are the parents and appear to also be the managers of the family band. Their kids sing, dance (a Duggar no-no), play instruments, act and participate in a plethora of other activities. The show will follow them as they take their 12-kid family band on a West Coast tour where they will perform their brand of Irish-influenced music.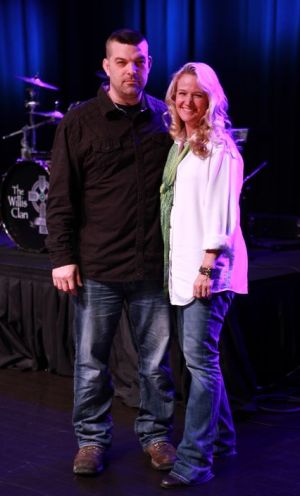 "I want people to understand that we are a normal family like anyone else and we try to live our lives to the fullest," Brenda recently told New York Post. "We try to give our kids beautiful lives that embrace every part of our culture and other cultures — travel, music and the outdoors, which we love."
The Willis clan appears to be a bit more progressive than the Duggars, however. The girls wear jeans! (I guess they don't subscribe to Jim Bob's fear of ladies in trousers.) Brenda attended college, so we know they're more progressive than the Duggars in that respect.
There hasn't been any word on whether or not the Willis family subscribes to the same type of ultra-conservative Christianity that the Duggar and Bates families do, but it's likely. TLC knows what sells and apparently, right now, that's large,  "wholesome" families.
The show is set to premier May 5 on TLC. That is also the day Jill Duggar's birth special airs so it will just be a dynamite ratings day for TLC.
(Photos: Discovery Press)