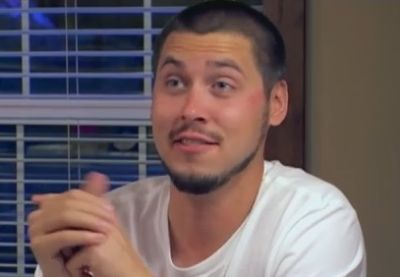 Jeremy Calvert is tired of being a part of the Teen Mom circus!
The former husband of Teen Mom 2 star Leah Messer took to his Instagram account last night to express his frustration about a recent article that was written about him and his girlfriend Brooke Wehr on a 'Teen Mom' clickbait site.
At the end of the rant, Jeremy wrote that he wishes he had never allowed the MTV cameras into his life.
"I don't need 'Teen Mom' in my life," Jeremy wrote. "I was doing just fine before I knew [what the f**k] the show was and truthfully wish I'd never became part of it."
Jeremy has been a part of 'Teen Mom 2' since the show's third season, but now that he and Leah have divorced, he is ready to be done with 'Teen Mom 2,' partly due to the spotlight the show brings to him.
"The BS has completely ruined my life," Jeremy wrote, adding that, unlike some of the show's other cast members, he doesn't need the money he makes from the show.
"The money isn't amazing or enough to live off of either, [which is why] I have a job," he wrote.
In addition to his regular job, Jeremy is also working on an apparel line, which The Ashley told you about last month.
Stay tuned– The Ashley will have more info on all of this very soon!
(Photo: MTV)