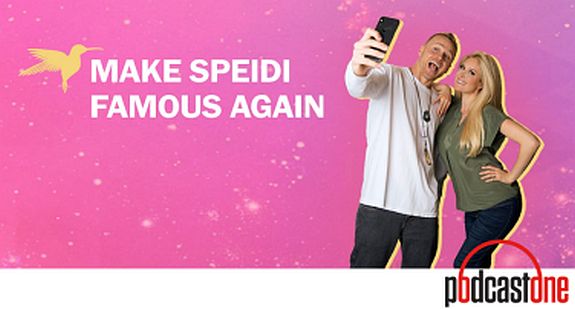 Just when society thought that had finally rid themselves of "Speidi"…the fame-hungry reality TV couple is back, and this time, they have the power of the airwaves behind them.
Heidi Montag and Spencer Pratt have announced that they will be on a quest to "Make Speidi Famous Again" by doing a weekly podcast on PodcastOne. The former stars of The Hills are so serious about their mission that they've chosen to actually name their podcast "Make Speidi Famous Again."
AS.YOU.DO.
According to a press release from PodcastOne, Heidi and Spencer will "pull back the curtain on their lives, share their adventure into parenthood, invite celebrity friends for conversation, and give their trademark takes on the latest pop culture and reality television."
At one point in time, Heidi and Spencer were the darlings of the tabloids, thanks to their made-for-the-paparazzi photo shoots and the dramatic lengths they would go to in order to keep themselves in the spotlight. (Who could forget Heidi's Frankenstein-esque full body and face plastic surgery makeover in 2010?!) In recent years, though, the couple has faded into the background a bit, except to appear on the occasional reality TV show or to post a random and outrageous Christmas wishlist.
Heidi and Spencer are hoping to change that with their new podcast, though.
"We have always wanted a platform to allow our audience to get the real scoop on us, as well as our viewpoints on all things pop culture," the couple said in a statement. "So many people have had so much to say about who we are. Now it's our turn to lay it all out there!"
The first episode of the "Make Speidi Famous Again" podcast posted this week, with new episodes scheduled to appear each week. In Episode 1, the couple introduces their fans to their infant son, Gunner Pratt.
To listen to the "Make Speidi Famous Again" podcast, click here.
(Photo: Courtesy of Podcast One)