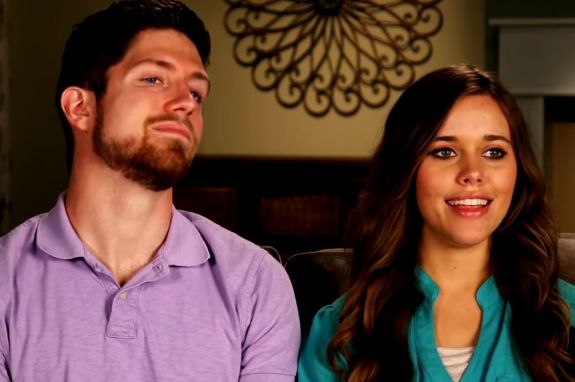 There's a new season of Counting On premiering next month, and, right on cue, a Duggar family member has announced a new pregnancy to talk about on the new episodes.
Jessa and Ben Seewald announced on Wednesday that they're expecting their third child. In an interview with People, Jessa said that we can expect the next Duggar Family baby to arrive in a few months.
"We are overjoyed that God has blessed us with a baby, due late this Spring!" Jessa told the magazine.
Jessa and Ben are already the parents of three-year-old Spurgeon (known affectionately as "The Spurge" here on The Roundup), and almost-two-year-old Henry.
"We realize that, in going from two to three kids, we're about to switch from man-to-man to zone coverage, so we've definitely been taking advice from friends who are already in this stage!" Ben told People. "We love being parents and are really looking forward to this new arrival!"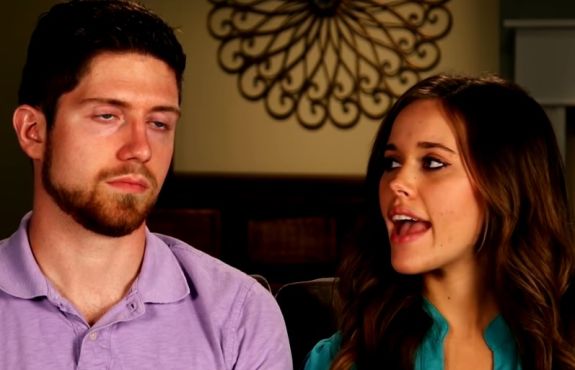 Based on Jessa's statement to the magazine, it sounds like Ben and Jessa are waiting until she gives birth (at home on her couch, naturally) to find out the gender of the baby.
"From the day we found out we were expecting, we both guessed boy, and if our predictions are right then we already have a ton the clothing and accessories ready to pass down!" Jessa said. "At the same time, we would absolutely love it if we found out we were having a girl — though we've joked that we'd be starting from square one and might have to learn a few things."
In the past, Ben and Jessa have stated that, like Jessa's parents Michelle and Jim Duggar, they plan to pump out as many babies as possible. (In fact, during a 2015 episode of 'Counting On,' Jessa and Ben said that they hope to have 15 sons!)
The Ashley recently posted a list of all the reality TV stars who were expecting babies in 2019 and was shocked to see that– for the first time in years– there wasn't a pregnant Duggar girl. Currently, Jessa is the only Duggar family member who is pregnant (or at least, who has publicly announced her pregnancy).
This will be Jim Bob and Michelle's 13th grandchild. In addition to the Seewald children, they already have five grandkids by their son Josh and his wife Anna; two by Jill and her husband Derick Dillard, one by Joy-Anna and her husband Austin Forsyth, one by Joseph and his wife Kendra; and one by Jinger and her husband Jeremy Vuolo.
RELATED STORY: Duggar Babies: By the Numbers 
(Photos: TLC, Instagram)