Alina Kozhevnikova is about to disappear from the currently airing season of 90 Day Fiance: Before the 90 Days!
The Ashley's sources at TLC— the network behind the "90 Day" spin-off— tell her that the decision was made over the weekend to hack Alina from the show, due to multiple racist, racially insensitive and offensive social media posts she's made in the past that have continued to surface.
The Ashley's sources tell her that the show's editors are currently scrambling to cut Alina— who hails from Russia and is appearing on the show with her Arizona-based man Caleb Greenwood—out of future episodes.
The Ashley can't confirm if Alina and/or Caleb have been notified yet that they're being let go.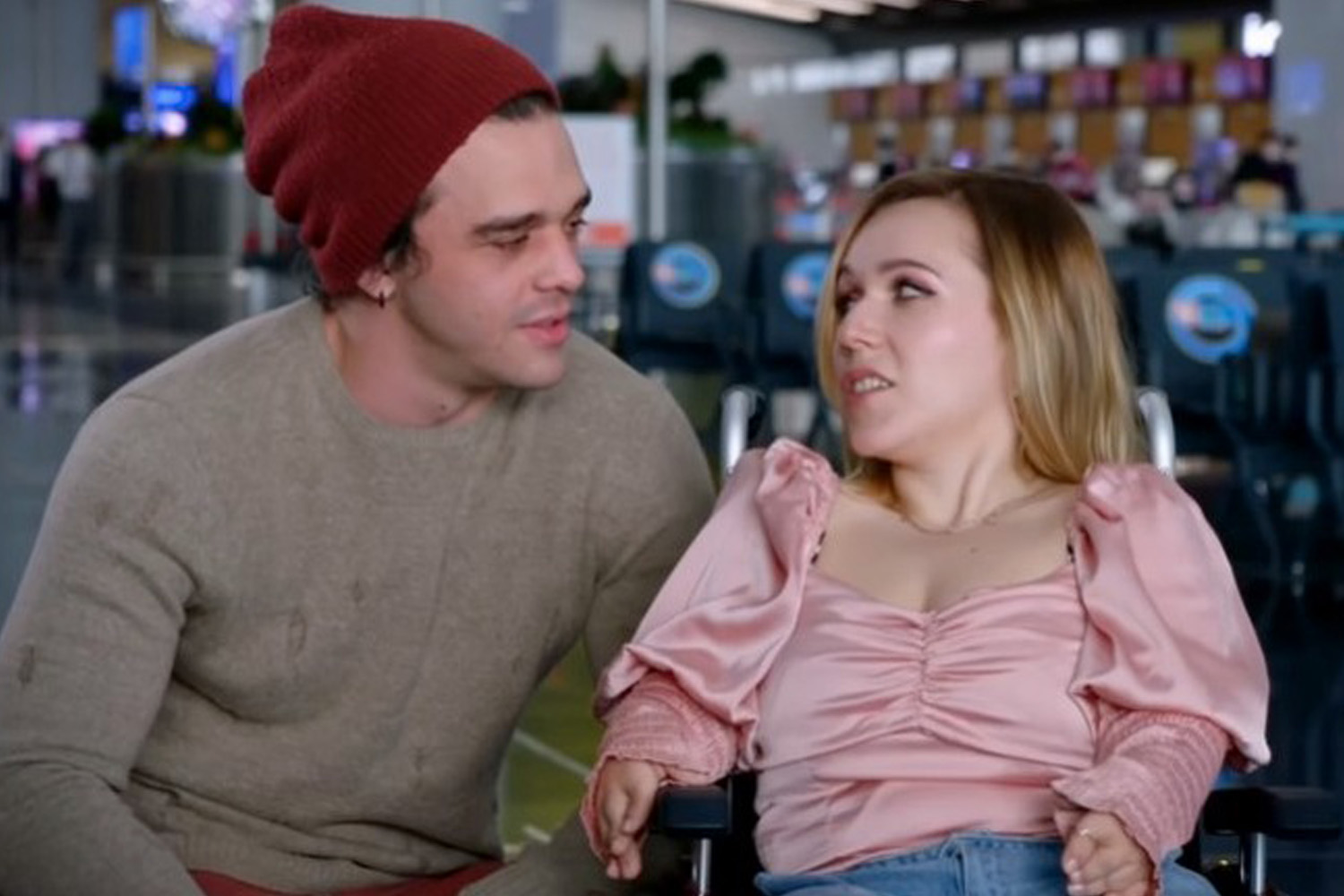 Fans started demanding Alina be removed from the show after her past social media posts kept surfacing. In one, Alina excitedly posts to Facebook that she's been invited to a "Ni**a Party," in which participants are encouraged to dress "hood" and have a party featuring "black music," and have fun in a "ni**a atmosphere."
View this post on Instagram
In another post to Instagram, Alina posted a photo of herself in Middle Eastern clothing and captioned the post, "Got married today. Became a 134th wife!"
View this post on Instagram
Other posts have continued to surface this month, with many of them being posted to "90 Day" accounts such as @90ShotzFired.
"The producers are horrified that this stuff keeps coming out, and keeps getting worse and worse," the source told The Ashley. "Despite what some people think, they don't do an extensive dive into the cast member's backgrounds, so that's how this went undiscovered during filming."
UPDATE! A spokesperson for TLC has confirmed Alina's firing in a statement to TMZ issued Wednesday.
"TLC discontinued filming with Alina Kozhevnikova following the recent discovery of her past social media statements. She will not appear on the upcoming Tell All, any future seasons of the franchise and starting next month, she will no longer appear on 'Before the 90 Days.' TLC does not tolerate racism or discrimination of any kind."
(The Ashley's source said that she will be in this week's episode for sure, and most likely next week's, but will then be cut.)
TMZ reports that Alina's man Caleb "has stood by her side [and is] insisting she's not racist, and that he knows her heart."
(It is unknown if Caleb will appear on the 'Tell All.')
Alina has yet to issue any sort of apology for her actions. On the day The Ashley's story posted, though, she did post this to Instagram.
"Despite what's being said about me, my friends, family and those who met me in person know who I really am & who I am not. And I know it too
the answers are coming," she captioned a photo of herself.
(Photos: Instagram; TLC)