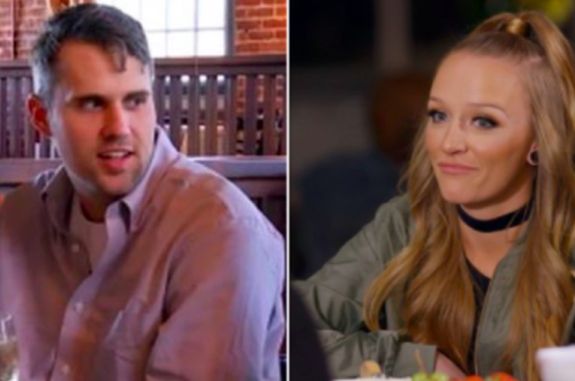 (Update:) Maci has responded to The Ashley's request for a comment regarding why she attended Ryan's hearing. In an exclusive statement to The Ashley, Maci says, "As Bentley's mom it was important for me to show up for not only Ryan, but Bentley as well."
Ryan Edwards had his day in court on Wednesday, and the Teen Mom OG dad had plenty of support in the courtroom.
The Ashley can exclusively confirm that Ryan's parents, Jen and Larry Edwards attended and, surprisingly, so did Ryan's ex, Maci Bookout. Maci— whom Ryan shares son Bentley with— had been at odds with Ryan for years but, as The Ashley previously told you, has been supportive of him recently, standing by him (and filming with him) in recent months.
Ryan has been in jail since April after violating his probation and leaving rehab early. Wednesday's court date was to discuss the four charges he currently has against him: one for harassing Mackenzie; one charge of possession of a controlled substance from his arrest in February, and two new charges from the crimes he committed days after leaving rehab: DUI and possession of a controlled substance.
(As The Ashley previously reported, Ryan overdosed in his running car and had to be revived with Narcan and hospitalized in April.)
The Ashley's sources tell her that Ryan's mom, Jen, testified on Ryan's behalf, as did CADAS, a rehab center in Chattanooga, Tennessee. (Ryan stayed at that rehab center at least once before, in his early days of addiction.)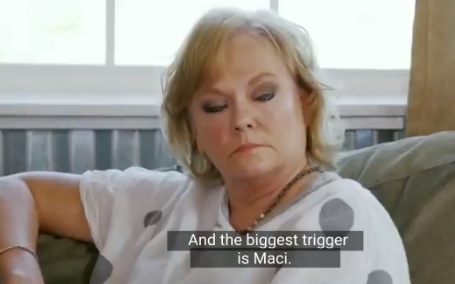 "The CADAS rep asked for a furlough for Ryan to go to the rehab when it has a bed available," the court source tells The Ashley. "They also want him to begin Vivitrol shots within two weeks of him arriving at the rehab."
(Vivitrol is a prescription injectable medicine designed to help curb alcohol and/or opioid dependence.)
Mackenzie was not at the hearing, nor was MTV.
According to a Hamilton County, Tennessee, court clerk who spoke to The Ashley, nothin was decided at today's hearing and it was pushed until his next hearing, which is scheduled for July 12 at 8:30 a.m.
Ryan remains behind bars at the Silverdale Detention Center in Chattanooga as of press time. The case is still pending, as Judge Starnes has not made a ruling yet.
The Ashley will update this story when more info is available…
RELATED STORY: Ryan Edwards Sentenced to a Year in Jail; Judge Tells 'Teen Mom' Dad "I'm Trying to Save Your Life"
(Photos: MTV)