Here's the official preview! This season looks soooo good!

Teen Mom2 fans that were watching last night's episode most likely caught the commercial for 16 & Pregnant, Season 3. (If not, you can watch the video clip above. It's really bad quality, but at least you get to see some of it.)
By the way, this is the "official Season 3." Last season was split into two groups: 2A had Jenelle and Chelsea, etc., while 2B had Ashley, Aubrey, etc.– just FYI. I gets all kinds of confusing.
ANYWAY…
So The Ashley feels this would be an appropriate time to introduce you to some of the new girls that will be on the next season of 16 & Pregnant. She sleuthed these out a while ago, but was holding off on telling you guys about them until she got a confirmed premiere date for the new season. She can now tell you that the new season starts APRIL 19! (For those of you wondering, YES there will be another season of the regular Teen Mom. That season will start sometime around June, according to Gary's Twitter.)
On with the show…
One of the girls that you will "meet" during the new season is Jordan Ward. She is from St. Louis, Missouri and gave birth to baby Noah in July of 2010.at the age of 16. She recently married her baby-daddy, Brian, this January. (However, obviously, they weren't married when her episode was filmed last year.)  She and her twin sister were adopted by her grandparents (don't know the whole story there).
The baby has some hard times its first few months, but turns out OK. I believe we will see that on the show.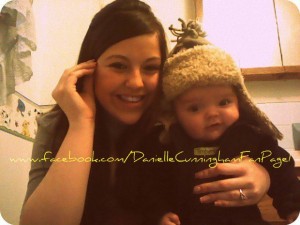 Also on the next season is Danielle Cunningham from Columbus, Ohio. (Why the hell are all these girls from the Midwest or the South? I've never seen a West Coast chick on this show, correct me if I'm wrong?!)
Anyway, Danielle got pregnant right after she turned 16 (awesome). She and her boyfriend had only been together four months when she found out she was pregnant (sort of Leah & Corey-esque!)
She has a rough pregnancy….well, I'll let her describe it to you:
"i had bleeding problems my whole pregnancy to where i couldn't even have sex without bleeding like it was a murder scene ," she told her friends on Weebly.
(What the hell? Stop having sex, Good Lord, girl! I hope they don't show that part of the show!) '
Danielle comes from a family without money (her words, not mine) and is one of the few moms on this show that actually has to get a job to support herself. She went through post-partum depression after baby Jaime was born. Anyway, of course, she's "engaged" to her baby-daddy too.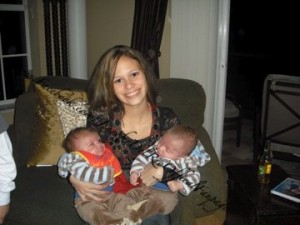 We will also meet Jennifer Del Rio. She got the Leah "curse" and found out she was pregnant with twins at 16! She has two twin boys who were born in October 2010. She's from Florida and is with the baby- daddy when the twins are born. They have since broken up and she's raising the boys solo (the dad is still in the picture though.) MTV apparently found her and asked her to be on the show!
She didn't graduate from high school but is currently trying to get her GED. Let's hope she has more luck than AMBO and Chelsea did from seasons past!
Also on Season 3 will be Kayla Jackson. She has a baby named Preston Michael. I know that she lives in Minnesota and gave birth in November 2010. According to her Facebook, "She currently lives with her dad in Winthrop, MN and is finishing up high school to graduate in June 2011. She plans to get her own place with Preston this summer, and attend college either this fall, or next spring. She's currently not dating Preston's dad, but they are on good terms and he sees Preston regularly."
To see the rest of the Season 3 girls, click here.
Don't forget, the new season starts April 19!!!