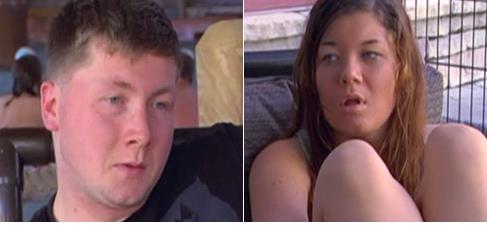 Today The Ashley learned a lot from reading the blog written by the brother of Teen Mom star, Amber Portwood. Shawn (who has been affectionately called "Bubby" by Amber on the show) held nothing back yesterday when he wrote an angry rant against MTV.
Here are five things The Ashley (and probably you) didn't know about Amber Portwood and her experience on 'Teen Mom.'
1. The Portwoods were supposed to appear on a different MTV show!

It turns out that it was originally supposed to be Shawn Portwood, not Amber, that was going to appear on an MTV show. Apparently, Shawn's ex-wife signed them up to appear on 'Engaged & Underage' ('member this show? The Ashley loved it!)
"They called me and told me that they wanted to film us.  I told them that we were already married and they said, 'that's fine.' They wanted to do a special with us," Shawn wrote. "[MTV wanted us to] get married and then turn around and tell our families that we had been married for over four months at the time.  I told them that they were not going to make a mockery out of my life.  I wish Amber would have had the same mentality as me."
Later, MTV called Shawn's wife to see if she knew anyone who would work for '16 & Pregnant'…and guess who she suggested?
2. Money and fame have changed Amber.
"She has changed considerably since she was '16 and Pregnant,'" Shawn wrote. "Back then she was barely making a few hundred dollars a month for doing the show.  She was the same person that I had always known her as growing up.
"As the years went by her salary gradually went up higher and higher. Over time a few hundred dollars a month turned into tens of thousands.  During this time she also gradually changed.  She lost her way and became someone else.  She is over-dramatic and thinks of herself as an A-list celebrity."    [Well, she certainly has the paycheck of one!]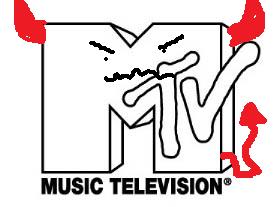 3. MTV makes the 'Teen Mom' cast pretend to be broke.
The Ashley has been saying this all along– why do these girls pretend to be so poor, yet have all the hip gadgets, hair extensions and have about 25 house each?! Shawn seems to agree:
"If you are making $15,000 plus a month then why even have a show about struggling mothers," he wrote. "None of them are struggling yet they are forced to say they are.  This is no longer a show about how hard it is to be a mother." (He goes on to say even harsher things, but The Ashley doesn't want to repeat them. You can read everything he said regarding the girls by clicking here.)
4. Amber wants to go back to rehab.
Apparently, Amber is longing to return to Seasons, the California rehab facility she was staying at during the summer. However, according to Shawn, it's not the treatment that she wants to go back for.
"I personally believe that these little blackout spells that she has is just a cry for help and a way to go back to where everyone will do everything for her, Seasons," he wrote.
5. Shawn Portwood hates MTV.
Shawn believes that MTV is the devil behind his sister's downfall. He was totally against Amber appearing on '16 & Pregnant,' however, he was deployed in Iraq and wasn't able to voice his opinion.
"Had I been home I would have told her just how sadistic MTV was," Shawn wrote. " When I came home on mid-tour leave I found out that she was not only pregnant but that she was also going to be on a MTV show.  This made me furious because I knew it would ruin her life.  Fast forward to today and we can all see that Amber is a complete train wreck.  MTV is slowly ruining her life day by day and they do not care for one reason, ratings."
This is a lot of info to digest! Roundupers, what do you think of all this?!
(Photos by MTV, collage by Starcasm)