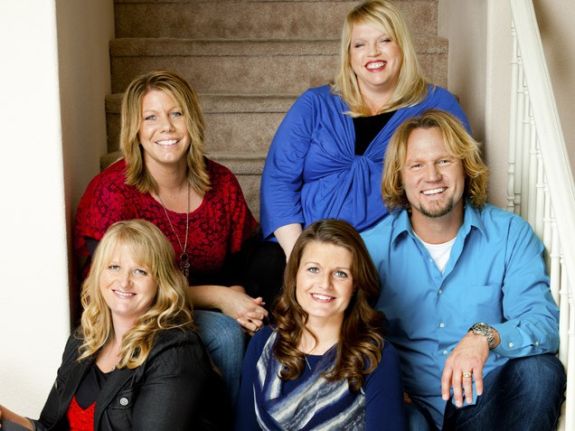 The Ashley is totally addicted to the show Sister Wives! However, watching this show always leaves me with a ton of questions regarding the Brown family, their finances and relationships. (How do these women manage not to claw each other's eyes out on the regular?)
She did her best to track down answers to some of these burning 'Sister Wives' questions!
Q: How does the Brown family have enough money to afford all those houses, kids and vacations when none of the adults seem to have jobs?
A: Kody and his wives have mentioned their employment from time to time on the show. We know that Meri got fired from her job in Utah after the family went public as polygamists, and Janelle had trouble finding a job after the family moved to Vegas. So where do these people get enough money to support their lifestyle (and loads of kids?)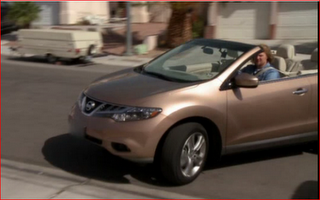 "We all work in Liv Intern'l," Kody recently tweeted. (He's referring to Liv International, a global detox product company that works as some sort of pyramid scheme, from what I can tell.)  Kody also shared that the new car featured on a recent episode was a bonus from LIV.
Let's not forget that these people are all receiving a steady paycheck from TLC to be a part of this show, and making money on endorsements and products (such as the recently released 'Sister Wives' book.)
Q: Why does Christine seem to dislike Robyn?
A: The Sister Wives do frequent chats with their fans on their Facebook page. During one of these chats, Christine addressed this issue, telling a fan, "I think Kody marrying Robyn came too late to be completely honest. I really wish she would have been with us for all of her children. She belongs with us, always did! As far as the baby blues timing, I never doubt God. He placed the desire to have another baby right before Robyn came along and it really helped having my wonderful Truely to focus on."
Q: What happened to the gym the Browns were planning to open with their trainer?
A: According to a commenter on this forum who attended one of their recent LIV meetings, "I spoke privately with Janelle and asked her about the gym they were trying to open. She said it's been a long drawn out process that is taking longer than they hoped it would, but that it was still in the works."
Robyn also mentioned the gym during her May 13 Facebook fan chat. "Our investor that we did have wanted something different. So we are still looking for the right person. We haven't given up the dream," she told fans.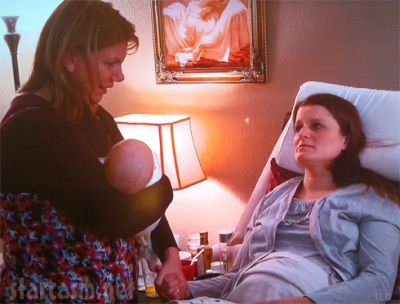 Q: How many kids do these people have, and which kid belongs to which wife?
A: This family tree is a handy tool to have nearby while watching this show!
Q: Is Kody really married to all four women?
A: No. The only legal marriage is Kody and Meri's. The other three marriages are considered spiritual unions, as it is illegal to marry more than one person.
Q: Are the Browns members of the Mormon (LDS) Church?
A: No. The LDS Church does not condone polygamy. The Browns are members of the Apostolic United Brethren, a polygamous Mormon fundamentalist church within the LDS movement. I'm too lazy to write about their church, but if you want to learn more about it, click here.
Q: What happened to Robyn's first husband? Does he see his kids?
A: Robyn married a guy named David Preston Jessop in 1999. In 2007, her husband filed for divorce in Montana, citing "irreconcilable differences." They were in a monogamous marriage and had three children together: David (who mysteriously goes by "Dayton" now…hmm), Aurora and Breanna. Apparently, David is cousins with Robyn's sister wife, Christine.
During the early days of the show in 2010, Star magazine interviewed someone "close" to the ex-husband who said that, "the very last thing on Earth that David Preston wants is to have the private lives of his kids televised."
However, as far as The Ashley can tell, Robyn has full custody of the kids, and her ex-husband is not part of their lives.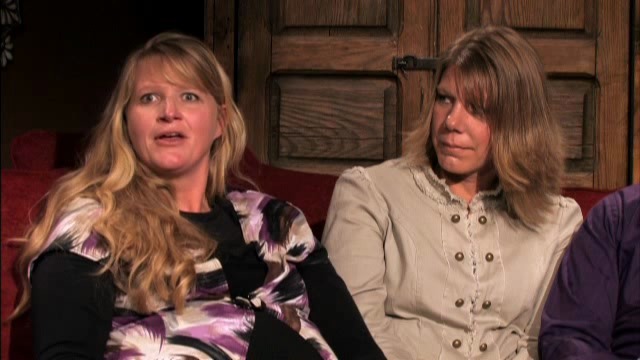 Q: Don't these women get jealous of each other?!
A: Janelle addressed in a recent interview with iVillage:
"People are like, 'Aren't you jealous?' And I'm like, 'Well yeah, that's part of it.' But you know, it's not the majority. It's such a small period of time. Usually for me, I just have to reassess. In the very beginning, I had to really learn that I had value and I had things that were cool about me. When I learned that, and I was able to banish a lot of my insecurities, a lot of the jealousy went away. Because I knew what I had to offer."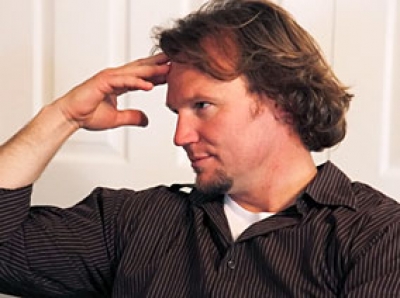 Q: Is Kody planning to take on more wives?
A: In the same iVillage interview, Kody answered this question. (I have to admit, I was wondering this too!)
"I think I'm focused on the relationships that I've got," he said. "I'm focused on loving my life and building a family with where we're at. I've never actually been out looking for another wife."