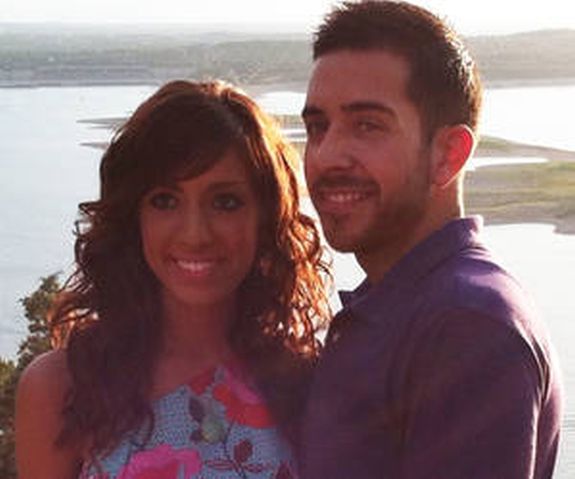 For the past few weeks, Teen Mom viewers have watched as Farrah Abraham embarked on her first relationship in Florida. MTV cameras rolled as Farrah and Daniel Alvarez went on their first date, hung out with Farrah's daughter, Sophia, and even as Farrah discussed the possibility of getting engaged (as you do with a guy you've only known a few weeks!)
Anyway, things seemed to be going well for the couple, leaving fans wondering if Farrah had finally found her Prince Charming.
Unfortunately, things didn't end up working out for Farrah and Daniel. They split a few months after they began dating. Although The Ashley spoke to Daniel after his breakup with Farrah, she decided to go back and ask him the questions that a lot of 'Teen Mom' fans want to know, especially what happened to cause their split!
There have been a lot of negative things written about Daniel (mostly by Farrah), and The Ashley cannot stress enough how inaccurate (and, at times, downright ridiculous) some of the claims against him are.
Here, Daniel answers your frequently asked questions about his relationship–and breakup–with Farrah.
'Teen Mom' fans want to know: why would you date someone like Farrah?

"I went into the relationship not knowing anything about Farrah or her show," Daniel told The Ashley. "I met a person that I was attracted to both physically and emotionally and gave her the benefit of the doubt just as I would anyone else. You can't judge a book by its cover."
What's Farrah like in 'real life?' Does she act the same way in person that she does on TV?
"Farrah has a lot of good traits," he said. "She's very hardworking and goal-oriented when it comes to her career. I also know she cares very much for Sophia, as any mother would.
"Nevertheless, everyone has their faults and for Farrah, what you see on the show is what you get," Daniel said. "She believes the world owes her something and treats others accordingly. It's evident in the fact that she doesn't have any friends and the ones she does manage to make never last more than a few weeks."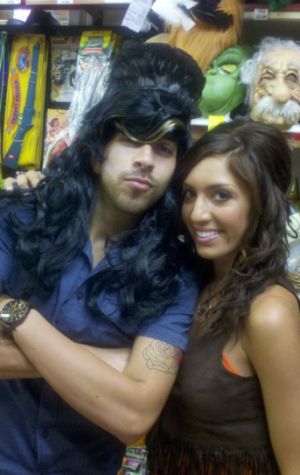 Fans were shocked that Farrah introduced you to her daughter, even though she had only known you a few weeks at that time. Do you think it was too soon for you to meet Sophia?
"I believe every situation is different," Daniel said. "It really depends on who one is dating, their character and if you trust them with your child. In our case, Farrah felt comfortable with me and wanted Sophia to meet a special person in her life.
"Unfortunately, our relationship did not last much and I was in and out of Sophia's life within a matter of weeks. I honestly was looking for something long-term but it just didn't pan out the way I had planned."
What did you think when Farrah brought up the idea of you guys getting engaged?
"I was definitely in shock when she brought up the engagement, as we had only been dating for a matter of weeks," Daniel said. "I'm all about getting married and having a family down the road but a relationship like that has to be cultivated over time. You just don't go from a couple of weeks of dating to 'let's get married.' That's a recipe for failure!"
Speaking of failure, when did things start going sour for you and Farrah?
"I was looking for something long-term; however, as I began to discover who Farrah was/is as a human being I became uninterested and decided to cut ties," Daniel said. "The facade began to fade away over the last quarter of our relationship and I saw what most people have been seeing on TV for years: an unappreciative and self-centered individual."
After your breakup, Farrah said some mean things about you, including that you hacked her Twitter account, and that you are immature. How do you feel about that?
"I absolutely deny and, truthfully, am offended that Farrah would even accuse me of hacking her Twitter and posting negative comments about myself," he said. "It doesn't make any sense for me to publicly bash myself to thousands of people!
"Her comments about me being immature are, in my opinion, out of spite and resentment. She's upset that for once someone didn't kiss her ass or put up with her revolting attitude.
Do you regret your relationship with Farrah?
"In the long run, I look at this as a learning experience," Daniel said. " I do not regret my time with Farrah or Sophia and am happy that I was able to be a part of their life. I wish them both the best and hope Farrah finds happiness in her life."