Recognize this handsome lil' fella? Even back in the 1980s, he was interested in sports! These days, he's busy being a television star and overall ladies' man, dealing with love-struck females on the regular.
Can you guess who this adorable blond tyke grew up to be? Click below to find out!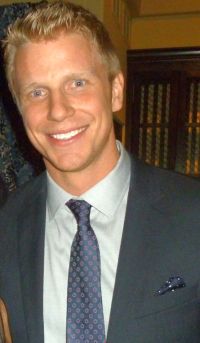 It's Bachelor star Sean Lowe! We first met this hunk on Emily Maynard's season of The Bachelorette, and have watched him find his "soul mate" during this season of 'The Bachelor!' Next week, we'll watch as Sean proposes to the ladies of his dreams (or, at least the lady that he will appear on the People magazine cover with in a few weeks!)
In the meantime, ABC seems to be supplying us with plenty of gratuitous Sean ab shots!
(Top Photo: WetPaint Entertainment)