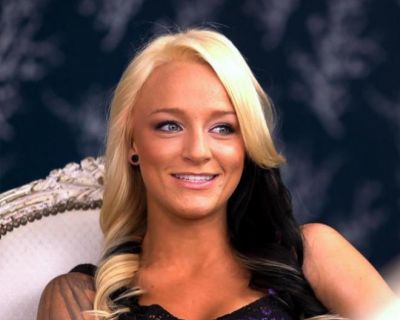 It's been over a year since we said goodbye to the original Teen Mom cast. Obviously, we've seen quite a bit of Farrah Abraham in that year (like all of Farrah Abraham…more than I'd ever need to see again), and watched Catelynn Lowell and Tyler Baltierra on the current season of Couple's Therapy, but fan favorite Maci Bookout has yet to appear back on our TV screens…until now!
Maci and her adorable son Bentley took to her Keek account to announce that she will be getting her on TV special, entitled "Being Maci." The special will focus solely on Maci and her life after MTV. The special will air on August 18 at 10 p.m. on MTV.
Last year there were rumors that Maci was filming scenes for her own MTV spin-off. From what The Ashley hears, there originally were plans to give Maci her own show, but somewhere along the way those plans were scraped, but MTV decided to use the footage somehow. Hence, we get a random MTV special starring Maci Bookout. Unfortunately, most of the footage in the special will be (as per usual with this show) relatively outdated.
Watch Maci's announcement video below. Will you be tuning in? You know The Ashley will! (And will most likely recap it too!)

(Photo: MTV)