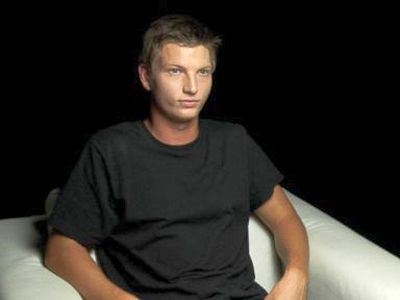 The idea of reality TV fame and fortune may seem appealing to most people, but there's a dark side to the instant notoriety a hit TV show can bring.  Duck Dynasty star Reed Robertson realized this after his family's show became a hit. He recently admitted that the pressure of being on the show took a heavy toll on him, even causing him to consider suicide at one point.
"A couple of years ago I started to get real cynical…because I thought I had it all figured out. I guess I got really caught up in thinking that I was better than everyone else because of who my family was," Reed, who is the son of Jase and Missy Robertson said in a just-released Christian short film called 'IAmSecond.' "I mean, really, 12 million people watch us every year, every week actually. I guess that's part of the pressure that's on me.
"I told my youth minister … I pretty much told him that I wanted to kill myself," he said. "I had finally hit rock bottom. I wrote a letter, and I was going to do it."
Luckily, his parents found out before he could carry out his plans. While his mother was very upset, 18 year-old Reed says his father was angry.
"[My dad] said, 'That is the most selfish thing that you can do … leave this world because you can't take it. And I really believe that that's true," he said.
"That statement right there is what turned me around."
Some of the other Robertsons reveal some pretty heavy stuff in the film. Jep Robertson discusses his drug use in detail.
"Lots of drug use, alcohol, I pretty much did anything that was put in front of me," he says of his younger days. "I remember smoking a joint dipped in formaldehyde," he said. "They call it a wet daddy."
To watch the entire 30-minute film, click here!