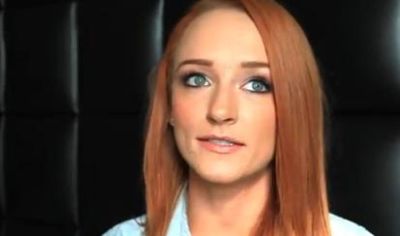 If you need parenting advice, or just want to gossip about Farrah Abraham for a while, Maci Bookout may be able to help you out. The Teen Mom star has announced that she is currently auctioning off a 15-minute cell phone call to a lucky fan who will also receive several items that belong to Maci herself!
"We can talk about whatever you want," she said in a video interview posted to the eBay auction site. "We can talk about me or you or Bentley or all of those for 15 minutes."
All proceeds for the Celebrity Auction Doctors auction will go directly to the March of Dimes, a charity that works to improve the health of mothers and their babies, as well as prevent premature births. At press time, the auction bidding had already reached $315.
"I chose the March of Dimes foundation because they are the leading organization in mom and baby health," Maci said in the video. "I think that's an awesome thing because, even though I got pregnant as a teenager, Bentley is a happy, healthy little boy, and I realize that not everybody is as lucky as me. I think it's great that there are organizations out there like the March of Dimes."
In addition to the phone call with Maci, the winner will also receive a pair of Maci's "gently worn" limited-edition leather Chuck Taylors shoes. Maci explained why she included the shoes.
"If you're a fan of mine, you know that I wear Converse all the time," she said. "I'm kind of jealous of whoever's going to get these because I love them."
Maci's five-year-old son, Bentley, also contributed to the charity by donating some of his drawings, which will be sent to the winner.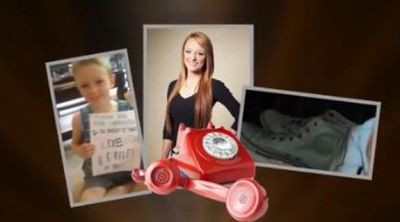 The reality star, who will return to our televisions on a new season of 'Teen Mom' in 2015, said that she jumped at the chance to help the March of Dimes.
"Anything I can do to help something like that, I definitely want to be a part of," she said.
Just a note, however; if you are the winner of the package, you aren't allowed to be creepy. The auction site specifically states that, "Maci may at any time terminate the call if any content is inappropriate."
The auction will run until Sunday, September 28. You can view the items and bid on the package by clicking here.
Watch Maci talk about her auction here: