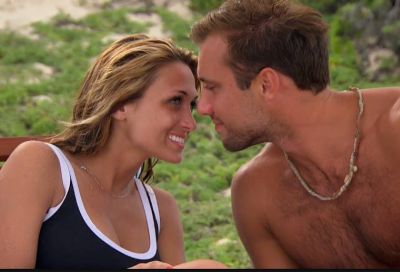 It's been about six months since ABC sent a gaggle of Bachelor and Bachelorette rejects to Mexico to begin filming Bachelor In Paradise. The show, which was chock-full of crying chicks, girls talking to animals, beach boning session and plenty of cheesy dates, surprisingly turned out to be more successful than most dating reality shows, with two couples leaving with "a special someone."
Marcus Grodd actually proposed to his lady, Lacy Faddoul, during the final episode, and Michelle Money and Cody Sattler left 'Paradise' as a happy couple.
So what's happened to the 'Bachelor in Paradise' couples in the time since the show was filmed? Have either of the couples stayed together?
Well, we have good news and bad news…
The good news is that Lacy and Marcus are still very much in love (according to their social media accounts) and are still engaged! While they haven't revealed when their wedding will be, they have been mentioning it quite frequently on their Twitter accounts, and earlier this month Marcus teased fans that they would reveal a big "secret" very soon. (So…either they are going to reveal their wedding plans or, perhaps Lacy is pregnant with Chris Harrison's love child— kidding!)
It appears that their wedding will likely be sometime in 2015. Lacy has mentioned on her Twitter account that she plans to make her fellow 'Paradisers' Clare Crawley and Michelle Money bridesmaids. (The Ashley will bet that Chris Harrison is the one that marries Lacy and Marcus. He became ordained to preside over the ceremony of Ashley Hebert and JP Rosenbaum!)
Now for the bad news…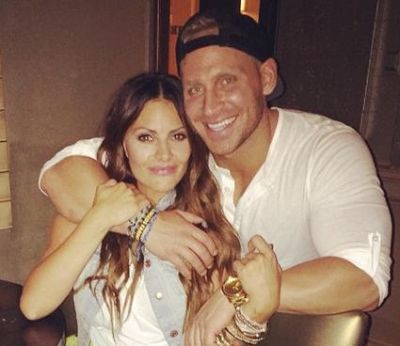 The second 'Bachelor in Paradise' couple– Michelle and Cody–recently ended their six-month relationship.
Things seemed to be going well for the unlikely reality TV couple: muscle man Cody had even picked up and moved to Salt Lake City, Utah, to be with Michelle and her daughter, Brielle.
"I love this girl with all my heart," Cody told Good4Utah of Michelle in September. "I see a future with her and I want her to be my wife."
Unfortunately, things didn't end up working out. Earlier this week, Cody and Michelle took to their social media accounts to reveal they had split. Still, they seemed to have great admiration and love for the other.
"After 6 months of dating, Cody and I have decided that we are going to move on from our relationship," Michelle wrote in a lengthy Facebook post. "I am so grateful I followed my heart and that it led me to Cody. He has made me feel so loved and appreciated. I only wish that it could have ended up the way we had hoped. I wish nothing but happiness and love for Cody! Brielle and I look forward to a lifelong friendship with him and will always love and support him in all he does."
Cody had kind things to say about Michelle when he announced the breakup on Instagram.
"I was blessed to have met and date an amazing woman and her daughter, who have made me a better person in all areas of my life," Cody wrote. "Unfortunately Michelle and I have decided it was in the best interest for both of us to move on from our relationship. Michelle and Brielle will always hold a special spot in my heart and I wish all the best for them. Michelle is someone I shared a relationship with but also someone I will always respect and consider a lifelong friend."
The couple's fellow 'Bachelor in Paradise' cast mates seemed shocked by the breakup news. Lacy sent a sweet message to Cody and Michelle via Twitter.
"My [heart] goes out 2 @MoneyMichelle & @Cody_Sattler," she wrote. "U will forever be special to @MarcusGrodd and I. I love you both!"
Perhaps Michelle and Cody will find each other at Lacy and Marcus' wedding, and after a few drinks (champagne for Michelle, Muscle Milk for Cody), and spins around the dance floor, will get back together! Hopefully ABC has enough sense to televise this thing!
(Photos: ABC, Instagram)