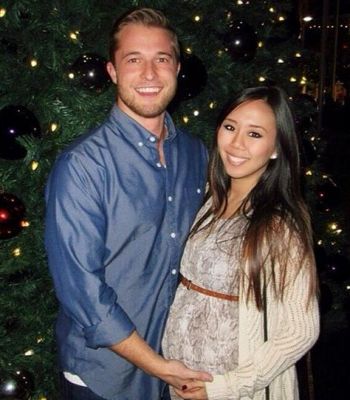 The Are You The One baby has arrived!
Ethan and Amber Diamond, who met and fell in love on the first season of the MTV dating show, have welcomed their first child. Ethan confirmed the baby's birth on his Twitter account on Sunday afternoon.
"Proud father of our new 7 pound 8 ounce baby girl!" he wrote.
Yesterday, Amber tweeted while she was in labor (as you do).
"Been in labor all day- counting down the hours to meet our beautiful daughter. It's been the most painful yet most magical day of my life!" she wrote.
Ethan tweeted during the labor that he was in awe of his wife.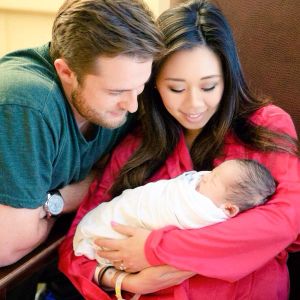 "Amber is such a trooper, couldn't be more in love and more proud of my wife and soon to be mother if our first born. #thediamonds," he wrote.
The couple named their little girl Scarlett Avery Diamond, Amber confirmed on her Twitter.
Ethan and Amber (formerly Amber Lee) became engaged during the 'Are You The One' Season 1 reunion. They announced the pregnancy and then got married in October in a small, private ceremony. Earlier this month, the couple did a YouNow video chat with their fans and confirmed that they are currently living together in Texas.
Congrats to the Diamonds!
(Photo: Instagram)