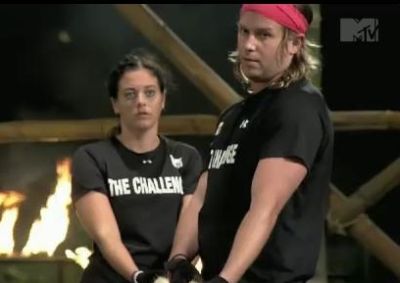 By Holly Rasmussen
Fans of The Real World and The Challenge will be sad to learn that contestant Jemmye Carroll will not be returning to 'The Challenge' franchise. The reality star recently announced that she is quitting the show.
This news comes on the heels of the tragic death of Jemmye's ex-boyfriend, Ryan Knight, in November. Jemmye and Knight are featured in the upcoming season of The Challenge: Battle of the Exes II which is set to air in January.
The pair met and fell in love while filming The Real World: New Orleans in 2010. While they were not together at the time of Knight's death, the pair remained close and were in contact just days before he died.
Knight died November 27 at a friend's home in Kenosha, Wisconsin. An autopsy revealed no immediate cause of death, but according to CBS News, a friend of Knight's said Knight had complained of stomach pains in the days leading up to his death. It was also reported that Knight, who had struggled with a drug problem at times during his life, possibly choked on his own vomit after a knight of partying with friends. The MTV star was just 28 years old.
Jemmye has been struggling to come to turns with her ex-boyfriend's death. She confirmed that she would not return to 'The Challenge' by tweeting directly to her fans on December 14th.
"It's only right that both of our times with MTV ends the same way it started, together," Jemmye wrote.
When a fan tweeted and asked her to clarify if "Battle of the Exes II" will be her last challenge, Jemmye replied, "Yes. I won't be back."
Fans have been very supportive of Jemmye in her time of mourning tweeting her encouraging words since news of Knight's death broke. She will be partnered with Knight on "Battle of the Exes II," a season that has been dedicated to him and Diem Brown, who also competed on it and has since passed away.
To watch the trailer for 'The Challenge: Battle of the Exes II" click here!