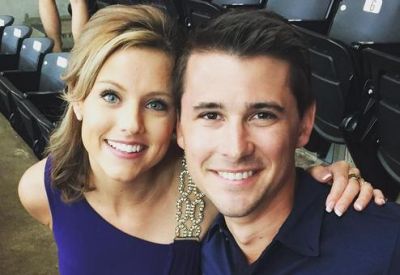 Ashley Salter didn't find love on Chris Soules' season of The Bachelor, or her recent stint on Bachelor in Paradise, but the wacky onion- and bird-loving reality star has managed to find happiness anyway. On September 12, Ashley announced that since leaving 'Paradise,' she has become engaged to her college sweetheart, Austin Brannen.
Ashley, who spent time dating various guys while on 'Bachelor in Paradise,' posted several photos to her Instagram account of her and Austin during what appears to be the proposal. In one photo, Ashley's hand is shown wearing a huge engagement ring and holding a dozen roses.
"12 is better than 1," the caption reads, obviously giving a nod to Ashley's rose-filled time on 'Bachelor' shows.
Austin, who works as a real estate agent, doesn't appear to have any sort of a reality show past. According to People, he proposed to Ashley over Labor Day weekend on the roof of Atlanta's W Hotel.
It's not known when Ashley and Austin started dating again, but it appears to be right after Ashley returned from filming 'Bachelor in Paradise' in June. Ashley and Austin have not indicated when they plan to tie the knot, or if Ashley's beach pals from 'Paradise' will be invited to the affair.
(Photo: Instagram)