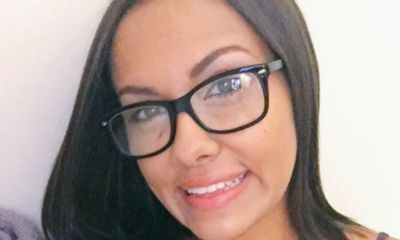 The Teen Mom World has been in a tizzy since The Ashley exclusively broke the news that Teen Mom 3 cast member Briana DeJesus will be joining the cast of Teen Mom 2 starting in Season 8. The addition of Briana has has made the show's four original cast members angry for a variety of reasons including, from what The Ashley hears, over what MTV is planning to pay Briana.
The Ashley's sources tell her that the show's producers struggled to figure out what would be a fair salary to pay Briana for appearing on 'Teen Mom 2.' The 'Teen Mom 2' cast–Leah Messer, Kail Lowry, Chelsea Houska and Jenelle Evans— was reportedly very upset that the network was even considering paying Briana anything close to what they now make for doing the show, after eight full seasons. (As The Ashley has previously reported, the gals now make over $300,000 a season.)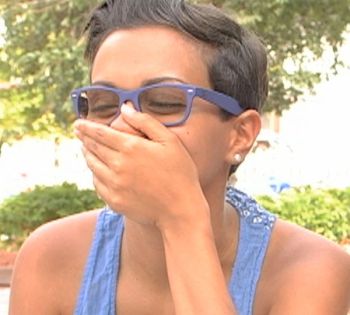 From what The Ashley hears, the producers are planning to pay Briana much less than the original girls will make for Season 8. They have decided to pay her the salary that Leah, Kail, Chelsea and Jenelle made for their second season on the show– an amount somewhere around $20,000. (And– for those of you asking, no that it not a typo! The 'Teen Mom 2' girls were paid about $20k for Season 2 as well.)
The 'Teen Mom 2' girls weren't happy that Briana was making so much, but the network felt that was a fair amount, given that Briana had one season of a 'Teen Mom' show under her belt already.
Although Briana won't be making anywhere near what the original girls make, she still scored a pretty good gig. In fact, she had to beat out several of her 16 and Pregnant Season 4 co-stars for the job, including the (somewhat bitter) Mackenzie McKee, who last week gave a salty interview to Radar about the situation.
(After the interview hit the Interwebs, Mackenzie backtracked on her quotes, tweeting that the site "twisted" her words.)
Anyway, The Ashley also hears that the producers were considering Season 4's Lindsey Harrison for the job. The producers were considering her for a while, but apparently her life didn't have the high level of drama the producers were looking for. Lindsey, who is now married and working as a real estate agent in Texas, was basically told "thanks but no thanks," due to her having a stable life (which, as we 'Teen Mom 2' fans know, just isn't all that fun to watch play out on our screens.)
Stay tuned– The Ashley will have more on Briana joining 'Teen Mom 2' soon!
(Photos: MTV)