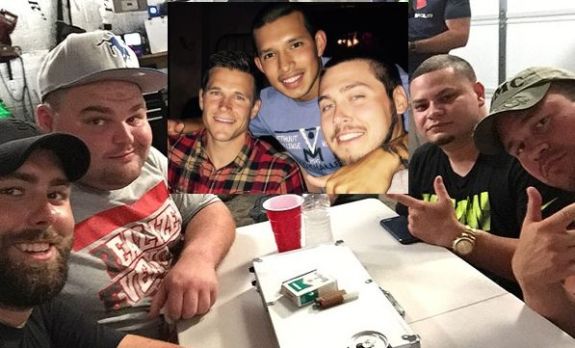 The cast of Teen Mom 2 (and some of the Teen Mom OG crew) is heading to Los Angeles this weekend to film the Season 8 Reunion and a few other specials, and, from what The Ashley hears, some of the show's male stars have become quite demanding!
Multiple sources confirm to The Ashley that several of the show's dads got a little too big for their britches last week, demanding that they be flown first class to Los Angeles to film the reunion/specials. (At least one of those dads even demanded that MTV pay to fly his significant other first class with him!)
A source close to production tells The Ashley that the men had their requests shut down by the show's producers!
"The show pays for the guys to come to the reunion, and will pay for their significant other or guest to come as well," the source says. "But the network said no way would they pay for first class for the guys, who are just supporting characters on the show."
The girls on the show– Jenelle, Leah, Chelsea and Kail— were all given first class tickets, from what The Ashley hears. Their guest and children were in first class with them. (The Ashley is not sure if Briana flew first class or not.)
"That's a relatively new things MTV is doing for the girls," the source said. "They never flew them first class before, always coach or business."
The source added that the upgrade is mainly due to the girls and their children being bothered constantly when they flew coach.
"The guys get a coach ticket, though, and that probably won't change," the source told The Ashley. "They are reminded that they are free to come out-of-pocket and upgrade their coach ticket if they'd like."
The other supporting cast members– friends, parents, etc.– were also flown coach and The Ashley's source says no one else gave the crew any problems.
"The guys who were demanding first class tickets at first said they wouldn't attend the reunion if they didn't get upgraded tickets," the source added. "They were told not to come if that's the case."
The Ashley will only state that Adam Lind is not one of the dads in question. In fact, Adam is not attending the reunion at all. As The Ashley previously told you, Adam never signed a Season 8 contract, therefore he has not appeared at all this season.
Stay tuned– The Ashley will have a lot more 'Teen Mom 2' Reunion tea coming soon!
(Photos: Twitter, Instagram)