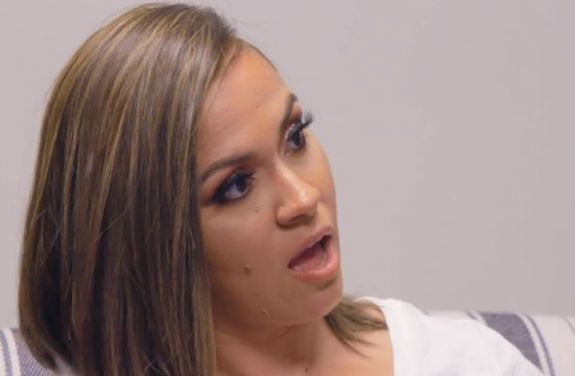 The Ashley has already told you about the hair-pullin' madness that went down last weekend on stage at the Teen Mom 2 Season 8B Reunion taping, but new info has surfaced regarding the "complete meltdown" Briana DeJesus had on stage before she was escorted off by MTV security guards!
Briana DeJesus told her Instagram Live followers on Tuesday that she was "done" with Teen Mom 2 and that she has quit the show. While it was reported that Bri and her sister Brittany DeJesus walked off stage after the fight, and Briana told producers she was quitting the show and then flew home to Florida, that's not exactly how it went down, according to The Ashley's sources.
"Briana and Brittany were TOLD not to come back on Sunday," one crew source tells The Ashley. "It wasn't their decision to not film. They got sent home." (The Ashley wants to clarify, though, that Briana was not fired; she was just sent home from the Reunion taping.)
The Ashley has learned the reason the DeJesus girls were not allowed back on set was due to the violence they showed onstage. As The Ashley already told you, Brittany pulled Kail Lowry's hair during the on-stage altercation. However, a source told The Ashley that Briana was "acting like a madwoman" on stage and had to be tackled by MTV's security.
"She was trying to get to Kail on the stage and when she couldn't, she was screaming and throwing stuff. She threw a vase that was on-set!" one crew source stated. "The vase shattered and Briana was screaming like a crazy person."
Multiple sources confirm that one of the largest security guards on-set came up behind Briana and put her into a bear-hug grip to keep her from throwing anything else.
"The guy is huge and he had her super tight, but Briana kept trying to wiggle out of his grip and was kicking [him] so she could be released," the crew source said. "She ended up falling to floor and the security guard went with her." (Bri even admitted to falling on set, telling The Hollywood Gossip, "I slipped and fell trying to get over the table to get to Kail and then my sister got into it.")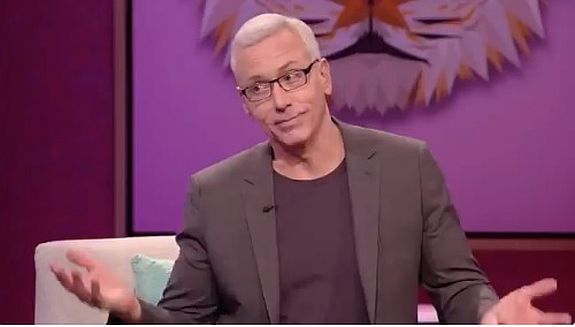 Briana also suffered a "wardrobe malfunction" as a result of the fall.
"Her dress came up and her thong was totally exposed," the crew source said. "Like, they're going to have to blur out her butt if they show the footage. She didn't seem too worried about it, though."
"The best part of the entire thing is that the audience started chanting "Kail! Kail!" like [they do] on The Jerry Springer Show while it was all going on on-stage!"
Briana's future on the show is still up in the air, though, as is everyone else's.
"No one signed Season 9 contracts this [past] weekend like it was originally planned," the source said.
If there is, indeed, a Season 9, The Ashley hears that the show's producers are trying to think of a new way to do the Reunions.
"There is NO WAY they're going to keep doing the reunions this way because it's clearly an unsafe environment to have all of them together," the crew source said. "Everyone saw her throw the vase, and were not OK with it. Now [the show's producers] have to figure out how they're gonna do the reunions going forward but it's clear that it can't stay the way it is anymore.
This is not the first on-stage fight that the DeJesus women have been involved in. Back in 2013, Brittany tried to instigate a fight with Briana's first baby-daddy, Devoin Austin on stage, trying to get him to hit her. (Devoin had to be held back by a security guard.) Meanwhile, Briana's mother, Roxanne got her high heels ready to chuck at Devoin.
Relive that Kodak moment by watching the 'Teen Mom 3' clip below. (You can read The Ashley's recap of that 2013 episode by clicking here!)
(Photos: MTV, Instagram)