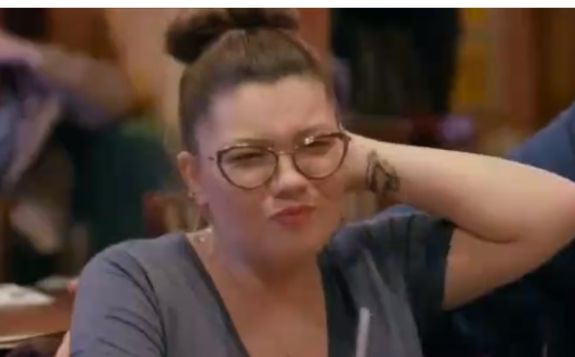 Amber Portwood went off on her haters in an expletive-filled Instagram rant posted over the weekend and, based on from the tweets she posted on Monday, she's ready to quit Teen Mom OG over all the online hate!
If only there was a way that Amber didn't have to be on social media to see the hate!
Oh…wait…
Anyway, on Monday Amber tweeted, "I can't do this anymore… I have to quit this show." When her followers ask her to explain the tweets, Amber wrote that she couldn't deal with the negative things 'Teen Mom OG' viewers wrote about her online.
"The heartache this show has put me through is too much to bear anymore," she wrote. "If I will not be shown then there's nothing more to do. My name will not get smeared anymore. I hope everyone is resting easy with the money they've made off of heartache and pain that I've endured."

This is, of course, much kinder than what she was saying to viewers during her weekend Instagram rant, which was filled with some quality Amber quotes.
At one point during the video, Amber tells her followers that they shouldn't be calling her a bad mom.
"How am I bad mom?" an angry Amber screeched into the camera. "Tell me one f**king way I'm a bad mom…other than being an addict back in the day…and hittin' my baby daddy…and going to prison!"
Amber has long proclaimed to be a changed woman since getting sober and leaving prison. However, in this rant, she threatened followers, telling them she's still capable of beating the beJesus out of them.
"Do you understand that, if I didn't have two f**king kids, that I would beat the f**k out of you?" Amber told one person. "Do you understand that s**t? You look at the past stuff, you think that's not me still? You think that's not IN me? You think I won't run up on a f**king stage like I did to Farrah? You think I won't do nothing like that to your ass? I'll f**king run up on you any day! But I've got two kids now, and I've got money and I have to take care of things.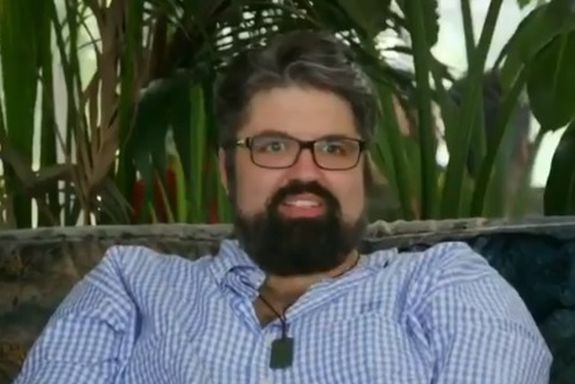 "You guys already know the f**king life I used to live," Amber continued. "I'll bust you in your face in two seconds and not even think twice about it. I swear to God!"
When a follower called her "ratchet" for ranting on social media, Amber got even more angry.
"I used to be ratchet; I don't really think I'm ratchet anymore, but I don't know how I deal with it, honestly." Amber said.
Later, when Amber began talking about how she and the other 'Teen Mom' stars made a difference in preventing teen pregnancy, thanks to the platform they were given on the show, one person replied, "Spreading your legs isn't a platform." The comment set Amber off, resulting in her screaming at the person and calling them a derogatory word.
"When did you lose your virginity you f**king ret**d!?" she yelled. " That's so disrespectful, teen pregnancy was running rampant when my show came on!"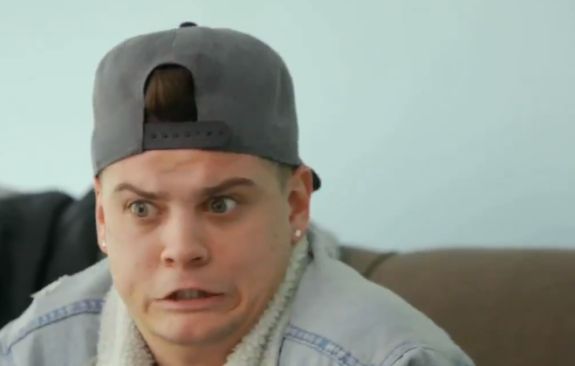 Anyway, Monday's tweet session about quitting 'Teen Mom' is not the first time Amber has stated she's leaving the show. Back in December 2016, Amber declared on Twitter that she was leaving the show because she felt disrespected after the Reunion show aired for Season 6.
She obviously had a change of heart, as she has appeared in every 'OG' episode since then.
Watch a portion of Amber's angry Instagram rant below. (Be aware, though, that the video contains plenty of naughty language!)
RELATED STORY: Amber Portwood Discusses How Bad Her Drug Use Was During the Early Days of 'Teen Mom': "I Wasn't a Good Mom" 
(Photos: MTV)