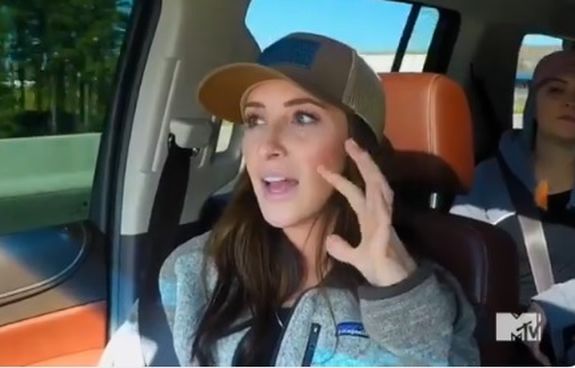 Bristol Palin says she's done with Teen Mom OG — and there's no amount of money that MTV could offer her to make her change her mind.
Bristol— who has only appeared on one season of the MTV show so far— put in her notice via Instagram, writing in a long post that she has realized that appearing on 'Teen Mom OG' is not worth the headache.
The Ashley's sources tell her that this is very real and that Bristol did officially quit the show with production.
"'Teen Mom OG' wasn't a fit for me, it took away my peace.. and honestly – my peace has a price tag that no one but God can afford," Bristol wrote. "$ doesn't impress me, I don't entertain bs, and walking away from this show allows God to rebuild me (and my little fam) in the right direction. I have love for all the girls on the show, and wish them the best of luck in all their future endeavors!! ❤️🍻 xoxo, B"
The Ashley confirmed that Bristol did sign a contract for the upcoming Season 8, and that a film crew has filmed scenes with her for the new season. (The Ashley does not know what those scenes are about; it's possible that it is her being filmed "quitting the show." The Ashley will let you know when she finds out!)
"They will air all the footage they've shot of Bristol," the source said. "But once that is used, that's it."
The source added that MTV also has footage filmed of Bristol's ex-husband Dakota Meyer.
"There is also a "Being Dakota" special that was filmed and is set to air very soon," the source said.
In the past, The Ashley has been told that, once a girl signs a contract, they are obligated to film. However, as one cast member tells The Ashley "If we really, truly want out, for real, they will not make us continue with the show."
Of course, Bristol is not the first 'Teen Mom' franchise star to declare they are done with the show. Nearly every cast member from Teen Mom OG or Teen Mom 2 has "quit" their show at least once in the decade or so they've been on the air. (By The Ashley's count, the only regular cast members who have never said that they're quitting are Chelsea Houska, Catelynn Lowell and Cheyenne Floyd.)
However, everyone has always come back to the show following their meltdowns/temper tantrums/etc. (all except Adam Lind, surprisingly, who stated he was done with the show several years ago and has never filmed another scene.)
However, Bristol did officially quit. In past social media posts (like the one below), she has stated that she was very unhappy with how MTV chose to portray her on the show.
— 🅰️non 🅾️pinion (@AnonOpinion411) March 28, 2019
During an Instagram Stories Q& A session on Tuesday, Bristol's ex Dakota voiced his opinion about Bristol leaving the show.
"[I] 100% support that decision and I'm happy for her," Dakota wrote when asked how he felt. "It was 100% on Bristol's terms. She wanted to pick what was best for everyone over the money."
Dakota was outspoken about not wanting to appear on 'Teen Mom OG' in the first place, but stated that he never really had a choice in the matter if he wanted to see his kids.(Back in December, he likened the show to "trailer trash!")
When asked how he feels about no longer having to appear on the show, Dakota said he's thrilled.
"[It feels] amazing!" he wrote. "I feel like I can finally close the last chapter and move on!"
Bristol's 'OG' cast mates responded to the post and wished her well.
"Will definitely miss working with u pretty girl! Definitely still have to get the boys together! Xoxo," Maci Bookout wrote.
"Wishing you all the luck and blessings," Cheyenne Floyd— who joined the show with Bristol last season– wrote.
"Thanks boo, no more venting to you on Monday nights!" Bristol responded to Cheyenne.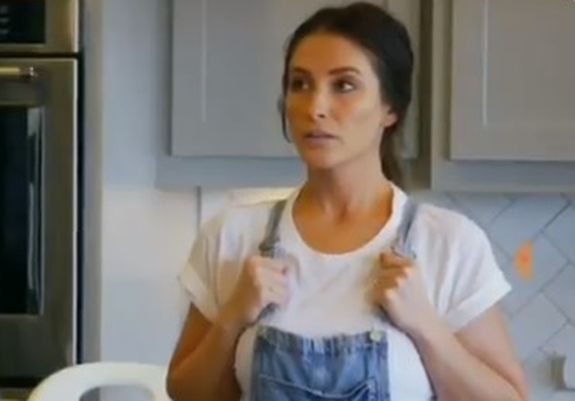 Cheyenne later told Us Weekly that she was not surprised that Bristol chose to leave the show.
"I am not shocked that she's not going to continue. I wish her and her family the best and all the luck on her next endeavors," Cheyenne told the magazine. "I have no clue if there will be a replacement, and if so, welcome aboard. Bristol is very nice and I will miss her being a part of our show."
(The Ashley has not heard about anyone replacing Bristol, at least not yet. Despite what the clickbait articles are saying, Farrah Abraham is not returning to the show.)
The Ashley will update this story when she has more information.
RELATED STORY: Dakota Meyer Says 'Teen Mom OG' Is a "Trailer Trash" Show About "People Bitching About Their Exes"
(Photos: MTV, Instagram)