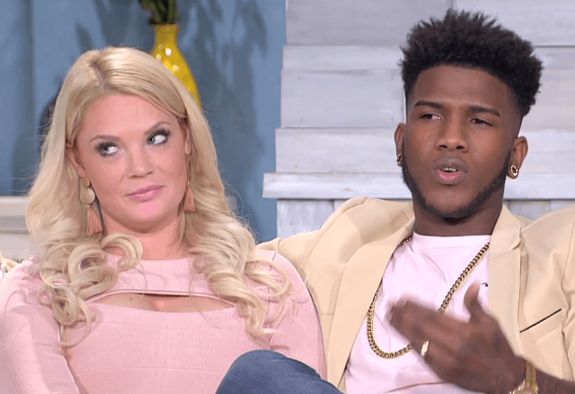 90 Day Fiancé: Happily Ever After? star Ashley Martson is spilling the tea on her estranged husband Jay Smith and it is piping hot!
During an interview on The Domenick Nati Show radio show, Ashley claimed that Jay has been dating a stripper-turned-bottle-service-girl since January. While Ashley did not call the alleged mistress out by name, she did confirm that it was the woman running Jay's GoFundMe page—identified on the fundraising site as Kayla O'Brien.
As The Ashley previously reported, Jay turned himself in to authorities at the beginning of July after learning there was warrant out for his arrest, due to him allegedly violating a Protection from Abuse (PFA) order filed against him by Ashley. Upon turning himself him, Jay was placed into custody of Immigration and Customs Enforcement (ICE), where he remains today. Jay's GoFundMe page was created to help him raise the funds needed to hire an immigration attorney to prevent him being deported back to Jamaica.
According to Ashley, there is another way to keep Jay from being deported; however, she isn't willing to make it happen.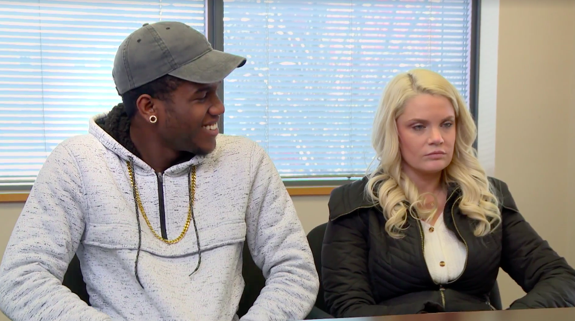 "Honestly, I could get Jay out of the detention center tomorrow if I wanted to," she said. "The fact that I refused to sponsor him and sign his green card is why he's in the detention center right now."
Ashley explained that in order to secure Jay's release, she'd have to agree to sign on as Jay's sponsor, which would leave her "responsible for him for 10 years." One of the main reasons Ashley isn't jumping at the opportunity to help her estranged husband is the rumor that his girlfriend is expecting.
"From what I saw—- she was at court—- she definitely looked like she could have been expecting … ," she said. "If I would sign my name on that, I would be responsible for [Jay's] child support for another child. No way in hell am I going to put my name on that line. There's no way."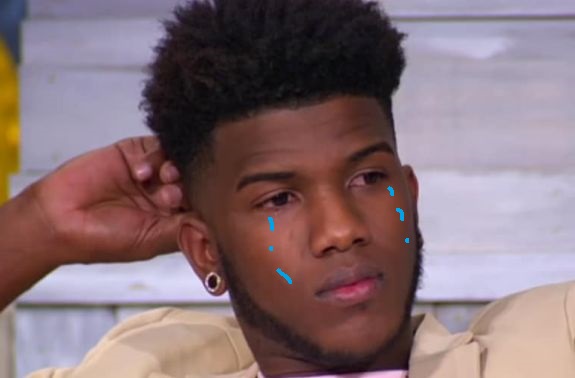 Ashley went on to say that Jay's girlfriend— who is not the girl Jay banged in the barber shop bathroom— has sent her "multiple videos" of the two of them together and that Jay even acknowledged the girl recently while they were in court.
"He was blowing kisses to her in the courtroom, thinking everything was a joke," she said.
Ashley said she hasn't seen Jay since June, and she has yet to visit him since he's been in the detention center.
"We saw each other in court but that was it," she added.
She also went into detail about her own run-in with the law that occurred in June after she threw a fire extinguisher through Jay's apartment window.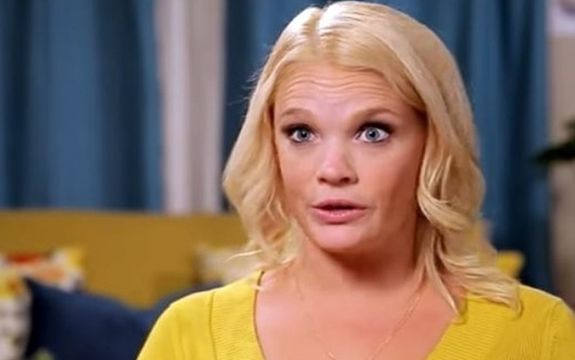 "I was leaving for a cruise, I was leaving for vacation, and he took my son's PlayStation as well as my passport and I called him and said, 'Did you take it?' and he said, "Yeah, you can come get it," Ashley said. "So when I went to get it, he had like, a house full of girls and was like, screaming profanities at me through the door and I just kind of lost my s**t and I was supposed to be leaving for vacation and yeah, just threw a fire extinguisher through his window. And he did call the cops, yes."
Ashley said she is being charged with criminal mischief and simple assault for her crime and, while her attorney is trying to get her charges reduced further, the most punishment she's facing is some community service.
"I'm not looking at jail time or anything like that," she said.
While Ashley was open about her own legal case and Jay's possibly-pregnant girlfriend, she declined answering the question of whether or not Jay was physically abusive during their time together.
"This is kind of something I don't care to talk about," she said. "I mean, I got a Protection from Abuse so it's kind of something that you guys can figure out, but it's something that I'm just trying to keep between the two of us and not get into too much detail about."
What Ashley would talk about, however, was her plans for future TV appearances.
"There's talks of a dating show, there's talks of a couple of different other things, so not quite sure yet. We're still working on that," she said, adding that getting her own dating show "is a possibility."
Listen to the full interview with Ashley below!
RELATED STORY: "90 Day Fiancé" Star Ashley Martson Says Estranged Husband Jay Smith Refuses to Sign Divorce Papers
(Photos: TLC, YouTube)