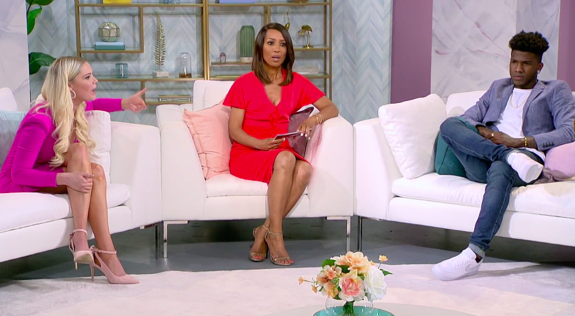 This rather unhappy season of 90 Day Fiancé: Happily Ever After? is ending…but the couples were back for Part 2 of the 'Tell All" episode.
Part 2 picks up with host Shaun Robinson trying to make sense of Ashley and Jay's roller coaster romance… much like the rest of us have done this season. Shaun eventually resorts to flat-out asking Jay how many women he's slept with since he's been in America. Jay tells Shaun he's only slept with two women… that is, two women other than Ashley.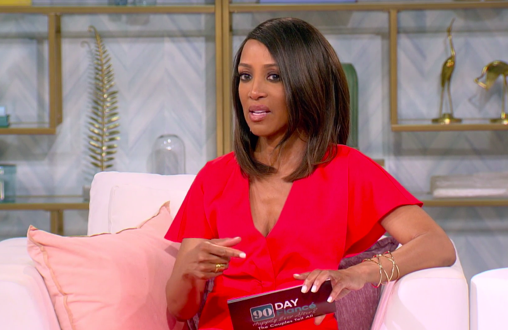 Ashley assures Shaun that she's not getting back together with Jay, but Paola remains doubtful, given Ashley's previous decision to withdraw her divorce filing. Ashley makes it known how much she's "dying inside" due to her marriage falling apart, but Jay argues to the group that there's a lot more to the story. Ashley says the only thing she did was hold Jay's Green Card over his head, though she says it was only out of fear of him leaving.
Jay doesn't think his and Ashley's relationship will ultimately work out because of their age difference and because Ashley insists on him only sleeping with her. Go figure.
He does, however, admit that he loves her, just not her tendency to treat him "like her kid."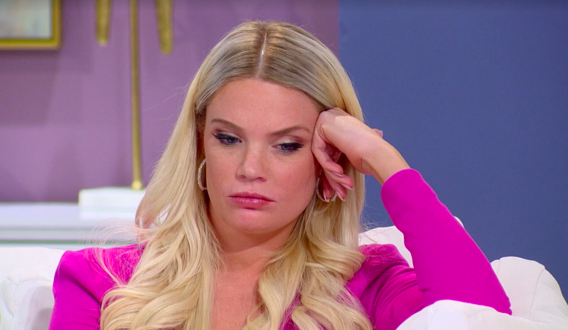 Next we check in with Elizabeth, Andrei and special video-chat guest Chuck, aka Daddy WarChucks. After getting to see a collection of Andrei's greatest hits this season—-including that infamous phone grab in the car—- Chuck is most disappointed by "Andrei's pride" which evidently prevents him getting a job.
Chuck thinks Andrei is too focused on waiting for the perfect opportunity to open up… and thanks to TLC, it kind of did.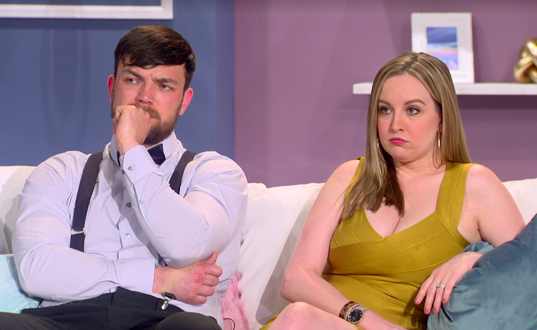 Andrei (who is dressed like some sort of waiter/magician) says Elizabeth hates working for Chuck so he's bound to feel the same way.
If only there were other jobs they could work where Chuck wasn't there boss!
Oh…wait…
Andrei reminds Elizabeth that he's "in progress right now and everything's going to be fine," though we learn he's only "doing the trucking" sporadically. Chuck says he gave Elizabeth and Andrei "a substantial amount of money" to help pay for the truck Andrei uses for "work" and it frustrates him to see the truck parked in the driveway when Andrei's ass is parked on the couch.
Andrei takes this as a personal attack, at which point even Jay speaks up to defend Chuck.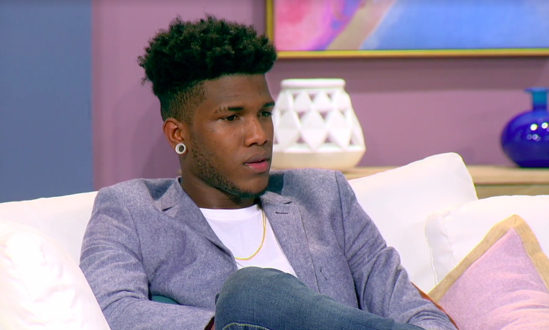 When Jay, the guy who cheated on his wife multiple times, including one time in the bathroom of a barbershop full of families, says you're in the wrong, you know you're in the wrong.
When asked about the upcoming trip (and supposed wedding) in Moldova, Elizabeth says she has no idea when or if it will happen. Chuck says if it does end up happening he plans to attend, but he doesn't know where Elizabeth and Andrei will get the money to pay their own way.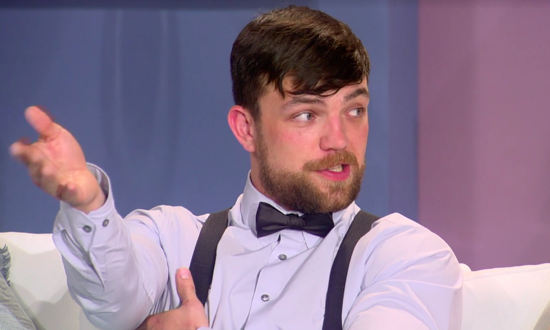 Elizabeth says she hopes the days of borrowing money from the Bank of Chuck are behind her.
Sure, Jan…
Larissa and Colt(ee) are up next in the hot seat. After watching some of this season's shenanigans, Larissa begins to get emotional on the video chat because she says she really thought that she and Colt (and Debbie, by default) could be one big cat-loving, margarita-sipping family. Larissa says she doesn't blame Debbie for everything that happened, even though Debbie is "territorial like a cat."
Larissa says she tried to make the marriage work, but Colt argues otherwise. He also admits that he still loves Larissa. During the commercial break, Colt tries to bro-out with one of the producers over his lady troubles, failing to realize the guy probably only approached him to switch out his microphone batteries.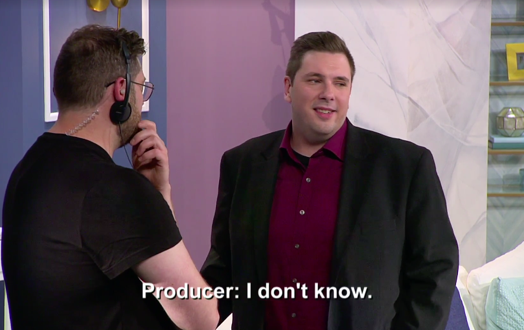 Mother Debbie finally manages to lint-roll most of the cat hair from her outfit and make her way to the stage. She tells Shaun that living with Larissa "was hell."
If only there was a way Mother Debbie didn't have to live with her son and his new wife!
Oh…wait…
We then get to relive some of the arguments that went down this season at Casa de Cat Hair, including when Larissa threw her wedding ring into the toilet.
As for whether or not Colt and Larissa could ever make amends, Larissa tells Shaun to "never say never," just as Shaun becomes aware that someone is talking to Larissa off-camera…and that someone happens to be her boyfriend Eric.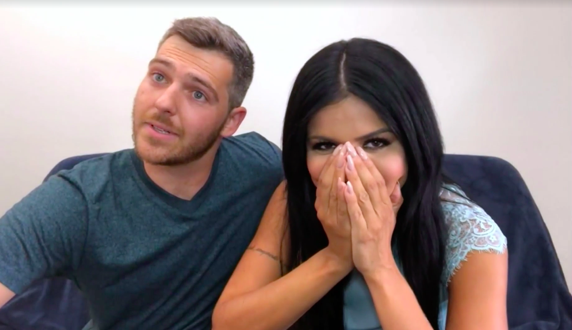 Shaun decides to clue Eric in on Larissa's "never say never" remark, but Eric isn't phased because he loves the camera Larissa. Someone who is bothered by Larissa's happy and carefree new relationship, however, is Colt.
"Larissa, you're an a**hole. You're an a**hole, Larissa," Colt says. "I poured my heart out to you and you're laughing and making fun of me."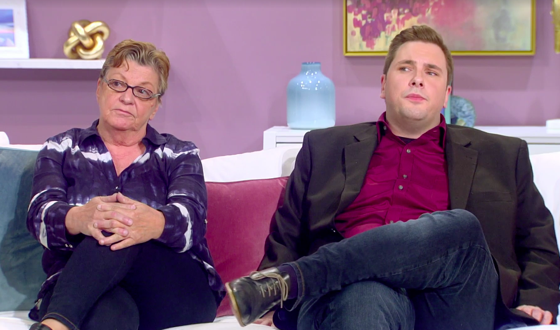 Debbie then chimes in to call Larissa a "piece of s**t" and to let Larissa know she's lost all respect for her. Shaun asks Eric if he's at all threatened by Colt and Eric answers, "absolutely." Larissa seems shocked by Eric's answer until he lets her know he's just kidding. (Ouch.)
After being on the receiving end of Colt and Debbie's lashing for a few seconds, Larissa decides she and Eric are done filming.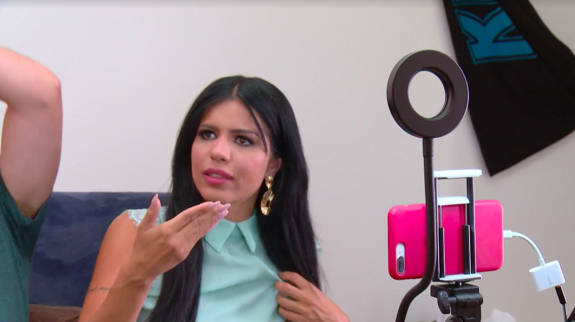 After the commercial break, Eric convinces Larissa to continuing filming to tell her side of the story, which conveniently will also provide him with a few more minutes of screen time himself. With Larissa is back on screen, Shaun asks her for an update of her legal issues and Larissa says she's still awaiting trial. Larissa says she's positive about the outcome and given her track record of cases being dismissed, we can understand why.
Colt says he doesn't care if Larissa goes back to Brazil because he says she doesn't care about him. Debbie says she definitely wants to see Larissa deported. Despite Debbie's firm opinion on the matter, Larissa says if she ever saw Debbie, she'd give her a hug, "if you don't call the cops on me," she adds.
Eric says if Larissa is deported, he's down to sell his belongings and move to Brazil with her. Colt accuses Eric of being disrespectful and requests that he "get the f**k off" the screen. Instead, Colt and Debbie leave the set and Colt tells producers he won't return until Eric is gone.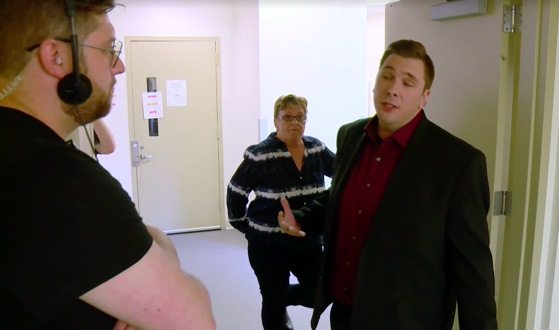 Next we (thankfully) move on to Nicole and Azan's update. Joining Nicole on stage is her mother Robbalee because, per usual, Azan is back in Morocco spending Nicole's money and couldn't make it. Azan does, however, manage to clear his busy schedule long enough to video chat with the group.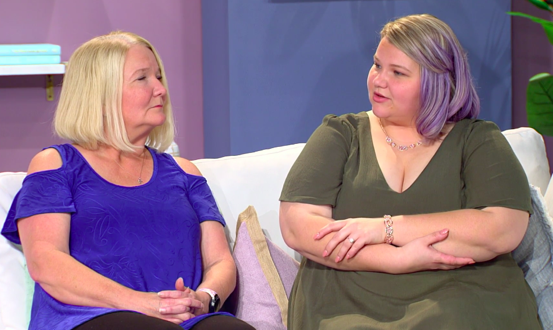 After a recap of the couple's season of cancelled trips, Shaun asks Azan about the shop he was supposed to start with the money Nicole gave him. Azan's response only confuses Shaun further so Nicole explains that they have a space rented and are in the process of ordering product.
Meanwhile, Azan looks comatose.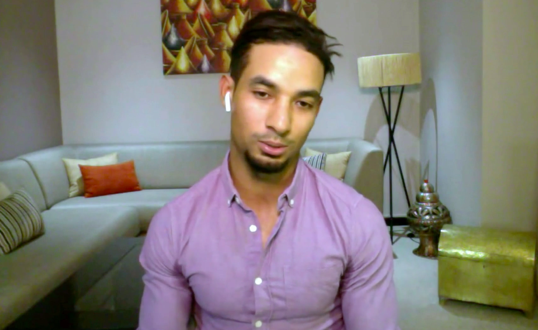 Shaun then asks about the cancelled Grenada trip but Nicole offers no real explanation as to what really happened, nor does Azan. During the commercial, Russ asks Nicole why she and Azan didn't reschedule their Grenada trip and again, she can't answer the question. Russ quietly tells Nicole to be careful because he's likes her and feels that Azan is stringing her along.
The focus then switches back to Ashley and Jay's disaster of a relationship, as Jay's barbershop buddies—- the ones who work at the shop, not the one Jay banged in the bathroom—- join the group via video chat.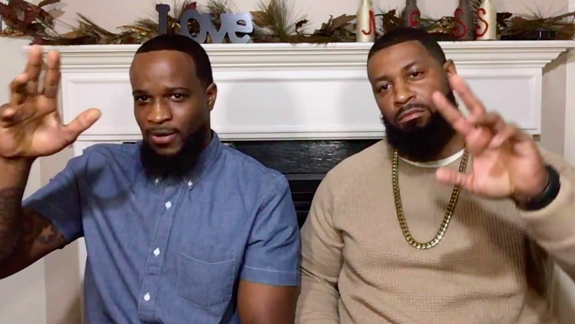 The guys from the shop blame Jay's shenanigans on the fact that he's young, but Jay pulls the classic "you don't know me" card and proceeds to accuse one of his friends of trying to hook up with Ashley. He then walks off stage, because apparently everyone on the cast is going to do that at some point during this Tell All.
This reunion has basically become a walk-a-thon.
After a quick lap around the studio, Jay returns to set and his former pals from the barbershop say their goodbyes.
Ashley then explains that after taking Jay back, she never truly forgave him and retaliated by holding his Green Card over his head. She also says she looked through Jay's phone one night and learned that he was in a relationship with someone else. Jay says Ashley was talking to two of her exes at that time. It's then Ashley's turn to storm off stage, except she takes it one step further by leaving the actual studio.
With Ashley gone, Shaun is forced to move along to Paola and Russ. Russ kicks things off by saying he and Pao were naive to think that having a baby would bring them closer together, admitting that the two of them are fighting constantly. He also says their son Axel is often the only reason he even wants to come home.
Yikes…
Pao says Russ continues to travel a lot for work and just because she isn't going to an office (or covering herself in body paint) doesn't mean she's not working, too.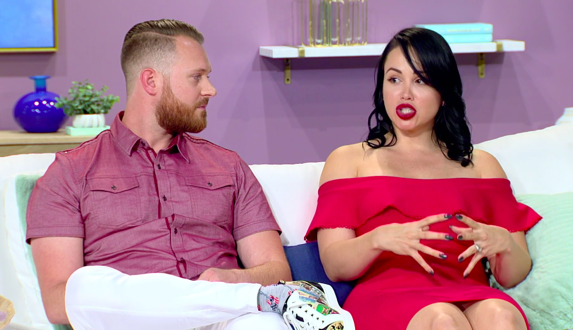 Once the Tell All wraps up, the couples pack up their belongings and begin to head out. During this time, Jay learns that Ashley has blocked his phone number (no surprise there); Andrei and Elizabeth agree that things are nowhere close to being resolved with Elizabeth's family (no surprise there either); and Nicole, the eternal optimist, continues to live in a world of complete delusion.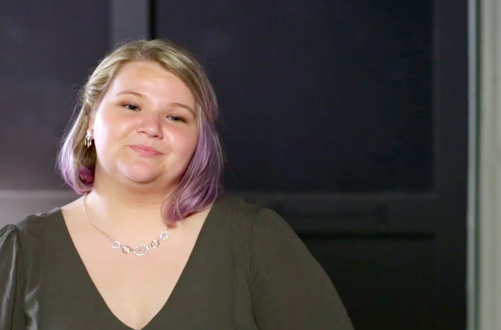 Before heading out, Russ and Pao audition for their own spin off sit down and talk about what was said on stage. Russ admits again that Axel is the only thing that makes him want to come home, noting that Pao stresses him out. Pao accuses Russ of not doing enough to help her.
"I just feel like I'm moving away from you, like, I do not want to be with you," she tells him.
Russ suggests they see a marriage counselor, but Pao doesn't seem to believe it will help them.
Well…that's sounds, um, promising…
We then head to Las Vegas to check back in with Larissa. She tells Eric that Colt's behavior on the Tell All only confirmed their decision to get a divorce. Back at the studio, Colt says he's embarrassed about sharing his feelings with someone other than Debbie. He says Larissa's new boyfriend makes things officially over between the two of them.
Um…I think it was over when the cops arrived to pick up your wife, who had just scratched her own face off to make it look like you abused her….just sayin'…
Despite being ready to move on, Colt remains conflicted about Larissa's possible deportation.
Three weeks later, it's the day of Larissa's trial and Colt and Debbie arrive at the courthouse. While the trial wasn't filmed, we learn that Larissa was able to get off with only paying a $345 fine and serving 48 hours of community service.
Before leaving with Eric, Larissa's says Debbie and Colt can "suck it." Instead, Colt and Debbie agree to go home and make some beef stew.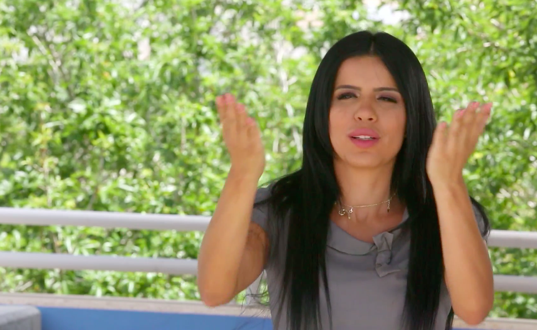 To read The Ashley's other '90 Day Fiancé: Happily Ever After?' recap, click here!
(Photos: TLC)