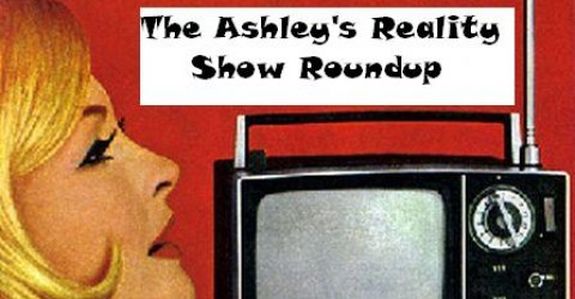 Today is a good day. It's the start of something fun for me to pack into my already crammed life. But who cares?! There are crappy TV shows to analyze, scrutinize and ultimately make fun of.
Here's who I am…I am writer and editor working in Los Angeles. I'm sad and slightly embarrassed to say that my weekdays are planned solely around bad reality shows.
I'm serious…don't ask me to go out on a Tuesday night because then I'd have to miss American Idol and if I don't get my weekly fix of awkward Ryan Seacrest jokes I will break out in hives.
If there's a show with someone getting a rose, getting voted off, eating bugs or making alliances, I'm watching it!
Basically, I have a nice list of shows that I follow. I'm always open to new shows; however, I have given up on some and have no interest in getting back into their fan pool. Contact me if you think there's something I'm missing; I'm always glad to give a crappy reality show a chance.
Here is the list of shows that I'm a regular follower of:
The Bachelor (Yes, Chris Harrison, I would like to fly on the wings of love.)
The Bachelorette (Get it, girl!)
American Idol (My favorite show.)
The Biggest Loser
Survivor (Still good after all these years!)
16 & Pregnant (This show made me go against the promise I made to myself to never watch any reality show on MTV or VH-1. But the young pregnant girls gave me waaay too much ammo for making fun to resist!)
Teen Mom (Obviously I'd want to see what ends up happening to said young pregnant girls once they pop those babies out!)
The Amazing Race (Good clean fun for the whole family!)
Dancing with the Stars (I f**king hate this show! Why do I watch it?!)
Stay tuned…there's lots of exciting things to come….