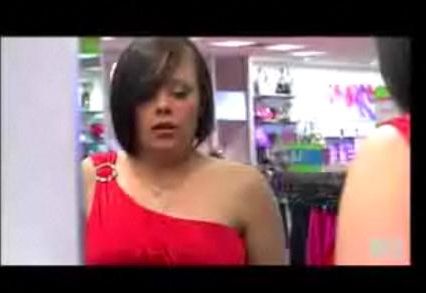 Did anyone else feel like crying as they watched Teen Mom star Catelynn Lowell try on prom dresses, only to have her mom, April Baltierra, call her names, tell her the dress is ugly and then storm out of whatever white trash store they were at?
I feel so bad for Catelynn. April is like the white trash version of Joan Crawford in "Mommy Dearest." There is a bright side, however. Catelynn managed to snag one of the greatest guys ever, Tyler.
Anyway, if you missed it, you can watch the heartbreaking scene here.