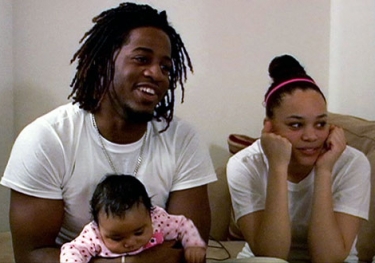 Say it ain't so! The Ashley is quite happy living in her bubble, believing that 16 & Pregnant and Teen Mom are both completely realistic portrayals of these girls' lives.
However, I think we all know that's not the case.
The Ashley found this super-cool interview floating around the internet that Ology.com did with the grandmother of one of the Season 2 girls, Christinna. ('Member her? She was the one dating the guy that gave up his football scholarship to marry her before she had the baby? 'Member the grandma was the one that was demanding Christinna have a DNA test? )
According to Kathleen Green (aka "Get a DNA Test Grandma"), most of what we saw on this episode was fabricated, set-up or edited to portray a certain idea. Kathleen has even contemplated suing MTV over their "devious editing."
So what's real and what's not? Kathleen breaks it down for us fans here in excerpts from the Ology.com interview. First, she addresses why she wanted Christinna to get the DNA test so badly.
According to Kathleen, "The fact is, she did sleep with somebody. And since she has left here, a lot of people have come forward saying 'Yeah, yeah, yeah. This is true.' When [Isiah] first found out that she slept with somebody, he said, 'OK, we're going to have a DNA test when Destiny is born' and Christinna [wanted that] too. They said they were going to bring it to me and they were going to slap me in the face with it. And then when her mother came here, when she had the baby, they decided not to have the test. They said, 'Oh, we talked about it and we decided not to have the test.'"
Kathleen went on to claim that Christinna went to New York, slept with someone and then came back and told her grandson that she was pregnant. She also says that MTV actually had some incriminating footage of Christinna that they edited out for selfish reasons. Read below:
"OK, this is it. At the end, when you hear me say, 'I don't want to air your dirty laundry on TV.' That's why I said that. Right after that, she says, 'Yeah, but [there] was no penetration.'They edited that out. Let me tell you why I think they edited it out. After that happened and Christinna left and went to New York, she threatened not to complete the show. You know the talking part of the show [where] she has [to] narrate? They had the footage, but they didn't have the talking part. She threatened not to do that. She left and went to New York. MTV threatened to sue her and Isiah for a million dollars.
I think she threatened to not finish the show and the only way she was going to finish the show was for them to make her look right. That's how I feel. They wanted her to go to New York to do it. She didn't do it like that. She did it over the phone. Isiah told us that."
Holy crap! Jerry! Jerry!
Kathleen also states that MTV set-up scenes, sometimes even tricking the baby-daddy into looking bad on camera. I know that sounds like "a likely story," but from the sounds of it, MTV producers did their best to make the baby-daddy, Isaiah look like a creep.
'Member the scene where it looks like Isaiah has foolishly spent $300 on "pipes" for his car instead of buying things that the couple needs for their baby? Yeah, not true at all, says Kathleen.
"Now let me tell you how tricky MTV is. If you notice the scene where he's going out the door, he's got on a short-sleeved shirt, but when he's handing the money to the guy, he's got on a long-sleeved shirt. That was one of MTV's cameramen. He was giving him the change back because they gave him money for gas. The speakers that he got — he did not buy them. My daughter's husband gave them to him. He did not have $300. He only made $240 a week. I couldn't believe some of the stuff they did. I just couldn't believe it."
Does that mean the show is scripted? Sort of, according to Kathleen.
"They didn't have really a script. They would just tell us what they needed us to say. They would say stuff like, 'Talk about this' or 'Talk about that.'"
Kathleen also address why Christinna's mom didn't appear on the episode. Apparently, she took MTV through the ringer!!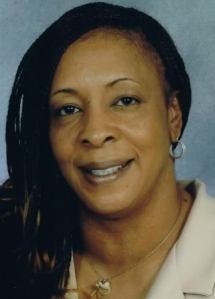 "MTV tried to get her to sign a release. They went to New York to talk to her. MTV got her hair, nails and a facial done. Then the woman wouldn't sign the release. This is how MTV got her though. She came here because Christinna was having the baby. She was still at Christinna and Isiah's house, so she drove here. She was at the hospital when she had the baby. You can see her. She's the one in green. They blocked her out, but you could still see her."
This quote has nothing to do with anything, but I just find it hysterical…get it girl!
 "We don't want anything to do with Christinna, her mother, none of them. What we do want is for him to be happy. People are saying, "They are so bitter because they don't have any men in their life.Please. The men in our family decided they didn't want to be on the show. All of us got a man. Please. Some of us got two or three. I'm just keeping it real. We got men."

Can MTV please just give Kathleen her own show?!