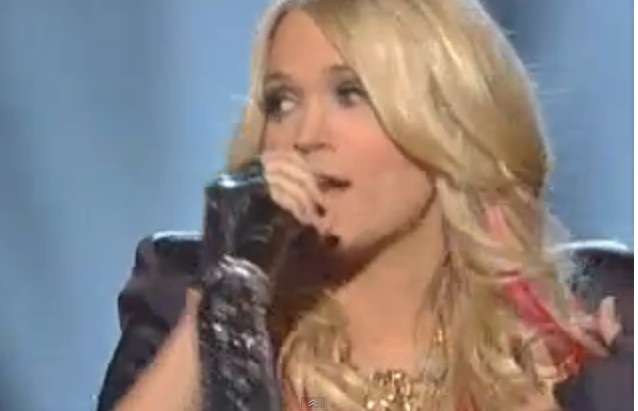 Leave it to Steven Tylerto be a horn-dog around a pretty girl. (Isn't that why we secretly love him though?)
Steven performed Aerosmith's classic song "Walk This Way" with Carrie Underwoodat the Academy of Country Music Awards show on Sunday. The two rocked the house  (even the Judds were groovin') with the song, along with Carrie's "Undo It." The performance proved that Steven can not only still sing, but still make the girlies want to throw their panties on stage for him.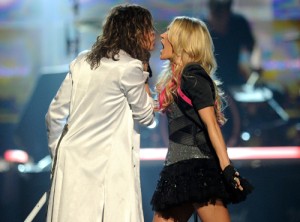 Except for Carrie, that is. During the song, Steven kept trying to lay a smooch on Carrie, especially after singing the line "just give me a kiss…like this!" Steven puckered up but the recently married Carrie,  was having none of that!
Of course, it was probably all in good fun for the performance! They should sing at the 'Idol' finale this year…their performance was amazing!
If you missed their amazing peformance last night, you can watch it here!