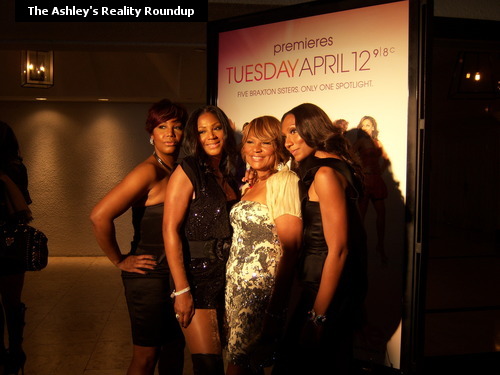 One thing was clear to The Ashley when she attended the red carpet premiere of the Braxton Family Values last week: Tamar Braxton is determined to outshine her more-famous and more-talented sister Toni on this show.
The sisters: Tamar, Trina, Tracey and Towanda (no, seriously, those are their names) are all tired of living in Toni's spotlight and are ready to foist themselves upon the entertainment world. Expect lots of arguments, lots of drama and several hairstyle changes per Braxton in each episode, most of which are courtesy of Tamar Braxton.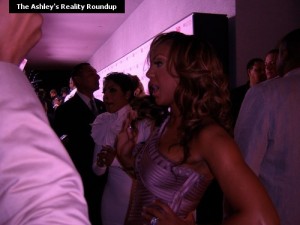 "The show was my idea," Tamar told The Ashley at the premiere. "Toni didn't want to do the show at first. It took awhile to convince her."
Toni has every right not to want to put her personal life in front of the world, as it has recently included health issues, a public divorce and filing for bankruptcy–twice.
"I was a little bit embarrassed to put my story out but I had to get past it," Toni told The Ashley.
The less-famous sisters said at first, having their lives taped was awkward and, sometimes, downright embarrassing.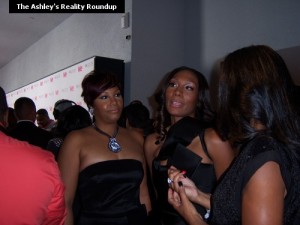 "You forgot that the camera was on. We were being real the entire time so every once in awhile we'd have to get a hold of ourselves and be like 'I don't want that on camera!'" said Traci Braxton.
Currently, most of the sisters work for Toni (singing backup, acting as a personal assistant, etc.) but they all want to be singers in their own right.
"We can choose our friends but we can't chose our family," said Mama Braxton Evelyn (who was really sweet, by the way.) "Like any other family, there's a whole lot of drama, but there's also love."
Who can we expect to bring the most drama? All the Braxtons agreed that Tamar is the one that's going to make the show interesting.
"It's because of her mouth!" said Towanda. "She's the baby– in every sense of the word!"
"Viewers are going to find their inner Braxton girl," promised Tamar, in between striking poses.
The Ashley has to say, the girls cracked me up with their answers. This is a show I normally would never have watched but now I'm curious enough to check it out.
You never know…maybe The Ashley will find her Inner Braxton Girl after all.