With the premiere of the third season of 16 & Pregnant right around the corner, The Ashley thought ya'll would enjoy getting to know more of the new girls! She's already introduced you to Jennifer, Jordan, Danielle and Kayla (if you missed that post you can read it here.) According to reports, there will be 10 girls total this season. Jordan's episode will be shown first, on April 19, just FYI.
After much Internet searching and research (to mention spending way more time on these girls' "official" Facebook pages than anyone over the age of 21 should!), The Ashley has found info on all 10 of the new 16 & Pregnant girls!
Anyway, let's meet Izabella from Utah…She gave birth to her son Enrique in late 2010 and is currently engaged to the baby's father, Jairo (no clue in hell how to pronounce that name, sorry.) She's currently in 10th grade and is still attending school (yay!) In fact, she's on the honor roll! That's pretty impressive, considering a lot of teen moms drop out all together. She's really pretty, too!
Next up is Taylor, who is the youngest of the girls at 15. (She looks like a little kid…I can't imagine her having a baby!) She gave birth to a little girl  named Aubri in November of 2010. Her baby-daddy's name is Nathan (Thanks to Roundup friend Renee for that info!) Nathan is 16 and is currently still with Taylor. I believe they are from the Cinncinatti, Ohio, area.
The next girl we will meet is Kianna Randall from Dallas, Texas, who gave birth to a baby baby named Kay'den. She is still with the baby's father, Zak. (Here's her formspring if you want to follow her: http://www.formspring.me/BabyqirlKianna).
Next up is Jaime from North Carolina, who has a daughter named Miah. (She's one of the only ones with a baby girl this season! There's so many boys!)
According to her Facebook page, she is no longer with her baby-daddy, Ryan, and I think we know why. She's the one in the trailer who says "Who cheats on their pregnant girlfriend?" She's still in high school and will graduate with her class in June. She plans to go to college in the fall.
Allie looks like she will have one of the most talked about episodes of the season. She's the one who is being screamed at by her baby-daddy's mom in the trailer. Here's what we know: Allie is from Texas and gave birth to a baby boy named Aiden. She is no longer with the baby's father.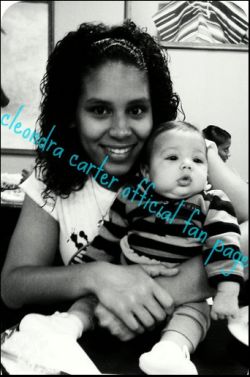 Cleondra Carter from Mississippi will also be on Season 3. She has a baby girl named Kylee and is still with her baby's dad, Mario. According to her Fanpage, they have been together for three years. Cleondra sounds like she has her life together: she works full-time and is going to graduate high school in May. Jenelle could learn a thing or two from this girl!
All of these girls have fanpages on the Facebook already Is this disturbing to anyone else? Their episodes haven't even aired yet, but some of them already have thousands of fans.
The Ashley is very surprised that MTV is allowing the girls to put all of their information online. You would think that they would want to keep everything hush-hush before the season starts, especially in regards to relationship statuses, etc.
Anyway, enjoy! Don't forget, Jordan's episode will kick off the season on April 19! All of the girls were in Los Angeles last weekend filming the reunion special. They were filming at the same studio at the original Teen Mom girls, and even got to meet-and-greet with them!
[amazon_enhanced asin="B002NX0UJ8″ /]