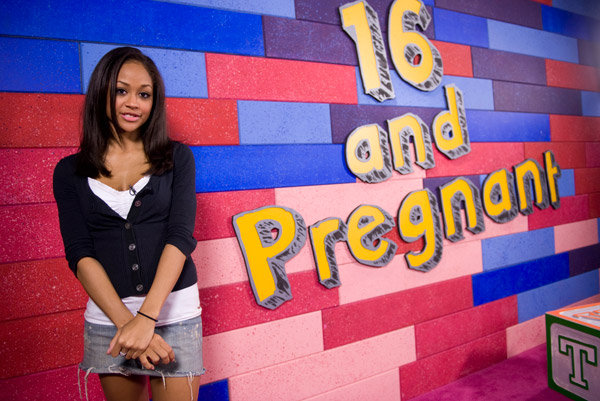 16 & Pregnant Season 2 alum Valerie Fairman is the latest gal from the show to be arrested for assault.
According to her local newspaper, Valerie is facing charges in Juvenile Court for assaulting her mother Janice during a fight at the family's home earlier this month, according to authorities. She was detained at the county Youth Center for several days.
According to the article, Valerie allegedly punched her mother and pushed her to the floor on Tuesday, April 5. According to the reports, she hurt her mother pretty bad, allegedly causing Janice to suffer a broken vertebra. Damn girl!
Valerie was one of the only girls from her season of '16 and Pregnant' who wasn't chosen to be on Teen Mom 2. Valerie, mother to Nevaeh, was adopted by her parents and didn't want to give her baby up for adoption, despite the fact that the father, Matt Pryce, denied that the baby was his. (Who could forget the classic line that Valerie screamed to Matt on the phone: "It's your baby! We had a lot of sex and didn't use protection!")
Last Friday, a judged released Valerie from the detention center and ordered her to be held on house arrest until her next hearing. (Um…isn't it kind of weird to order her to stay in the house of the woman she beat up? Just sayin'….)
(Photo: MTV)