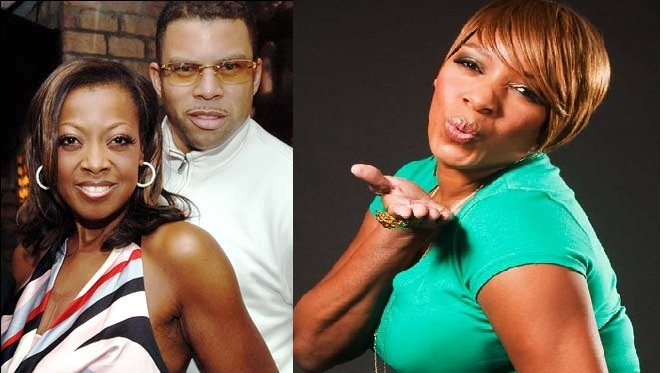 If you're wondering why Star Jones and NeNe Leakes have been at each other's throats all season on Celebrity Apprentice (and since the show taped), I think we have our answer: they're fighting over a man! (Well, that and they hate each other.)
Things came to a head a few weeks ago on the show during a boardroom elimination. Star and NeNe went at it, resulting in one of the best verbal catfights us reality TV'ers have seen in a long time. (If you would like to watch this little piece of heaven, click here.)
Anyway, The Frisky.com is reporting that NeNe has been adding fuel to the fire in recent months, as she is rumored to be dating Star's ex-husband, Al Reynolds! Oh heeeeelll no!
Those of you who are thoroughly obsessed with celebrity news and drama will remember the infamously extravagant  Star/Al wedding because of Star's outrageous wedding day demands and freebie requests. The couple ended up getting divorced in 2008 after only four years of marriage.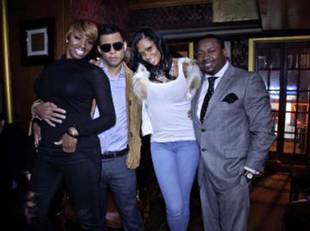 Anyway, Star is reportedly pissed that NeNe has since picked up her discards (a.k.a Al) and is flaunting it in front of her.
Here's the thing I don't understand: wasn't this guy confirmed to be gay when Star divorced him? If he's not gay, he certainly has one of the most acute cases of "gay face" that The Ashley has ever seen. This is probably just a scam to piss off Star, because it's hard to believe that guy would sleep with anybody that didn't have a penis. Just sayin'….
Anyway, there's more to this story that just the possible Al/NeNe relationship: Al is currently suing Star for $50,000 for making some nasty remarks about him while she was on "The Wendy Williams Show." During their 2008 divorce agreement, the two agreed that they would not make "disparaging remarks about each other's personal, private or family life, including, without limitation, the other's family, companions, dates, acquaintances, or future spouses."
Although nothing's been decided yet, it looks like Al has a legitimate case and will likely get his money.
NeNe is probably already counting that dough and will be laughing all the way to the salon to get her nails and hair did on Star's dime!