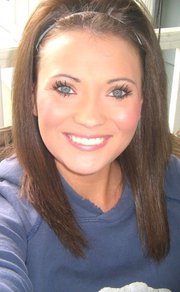 File this under "rumor," kids….
Starcasm broke some bad news to millions of teenage (and not so teenage) girls: the Teen Mom 2 wondercouple, Leah and Corey are officially kaput. Why? Supposedly Corey has a new girlfriend– and has for months! This is a sad day for all of us fans who were hoping that the couple would work out their differences and get back together.
According to Starcasm, Corey's new girlfriend is Amber Scaggs, a former West Virginian girl who now lives in Texas. (Her family lives near Corey's.) Like Leah, Amber's a teen mom herself: she got pregnant with her daughter in 2009 at age 19. She's now 21.
The article claims Corey began texting and talking on the phone to Amber, sometimes for hours at a time, a few weeks before Easter. Amber came to visit her family last month and apparently spent a lot of time with Corey (he supposedly even picked her up at the airport!)
The Ashley did some checking herself, kids, and it looks like this story is legit.
Amber seems to be "special friends" with Corey. They do currently live in different states, which would make it hard for them to be officially together, although things might change if Amber were to come back to West Virginia. She has not denied the fact that she's dating Corey, and has been freaking out on her Facebook page about all the Teen Mom 2 fans that are 'attacking' her since the story broke this morning.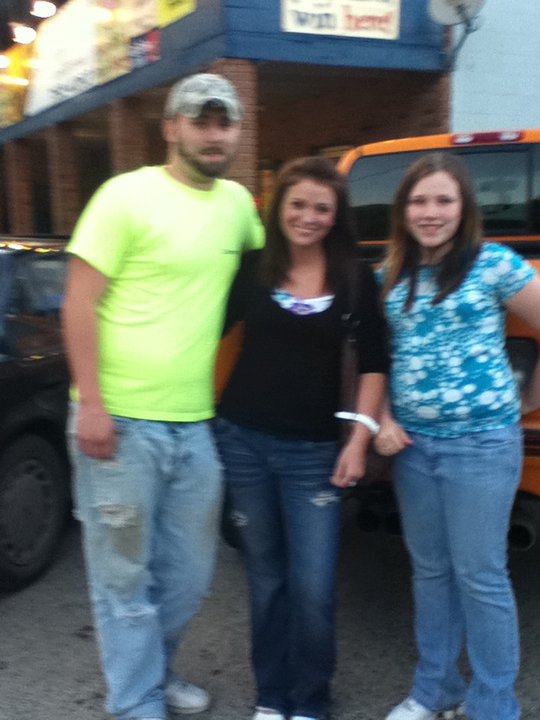 One thing that's odd? She's a Teen Mom 2 fan, even posting this one her Facebook page on April 5:
Teen Mom makes me sad every time I watch it.
Maybe she's sad because she wants to jump Corey's bones and that wedding ring he was wearing makes it hard? Just kidding.
Here's The Ashley's take on this whole shenanigan: Corey and Leah have filed for legal separation. Most people who do this are on the road to divorce and do not get back together.
Although we all wanted to see them happy together in the end, perhaps breaking up and moving on is the best thing for them both. It's better that they realized the marriage wasn't going to work and took care of it early on, rather than drag those little girls through years of an unhappy home life, only to divorce later on. They are both young and will likely find another mate that is more suited for them.

One person has had it even worse since the story broke: Leah. She seems to be devastated that Corey could not only move on, but do so this fast. She posted this on her Twitter today:
I can't believe this…If that day really meant something to you, you would've never did this..

Poor thing, I feel so bad for everyone involved in this mess! (I won't even correct her poor grammar.) It's never easy to see someone you loved moving on, especially the father of your children.
Leah's best friend, Amy, added her two-cents to the situation, via the Twitter:
Its funny how when u go back to TX all this stuff surfaces..scared much? Come back and play with us WV girls sweetheart..
Retract your claws, ladies!