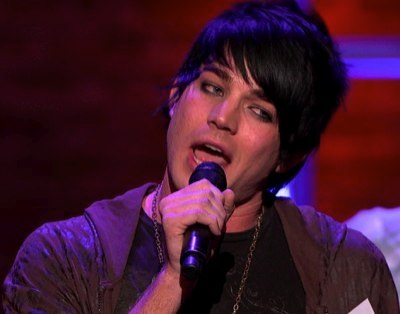 The Ashley enjoys reading stories about how much people get paid. She has a deep yearning inside of her to know how much money everyone makes. You're probably like this too…or maybe I'm just really nosy.
Anyway, MJ's Big Blog just posted a great story that lists all of the booking fees that past American Idol contestants are charging for a gig. It's amazing what a year and a half can do for somebody's career. For instance, before going on "Idol" Lee Dewyze was probably "raking in" abut $50 a night at a bar gig (half of which was probably paid in cheap beer and hot wings!) Now? A performance by Lee will cost you a cool $15,000 (if you're lucky!)
What about everyone else? If you'd like Kellie Pickler to serenade you during your first dance at your wedding, (and who wouldn't?), that will cost you somewhere around $50,000! (Seriously.)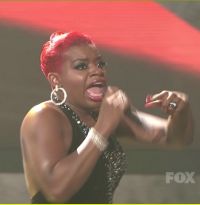 Needless to say, unless I find a random bag 'o' money containing $50k on the street, I can pretty much give up on my dream of having Adam Lambert sing to me at my birthday party.
Here's the rest of the list:
Carly Smithson and her band: $5-10k   (It's cheaper to just go see her in Vegas!)
Blake Lewis: $10k  (Who would spend 10 grand to hear a guy beat box for 2 hours?!)
Crystal Bowersox: $15-25k   (Money well spent!)
Danny Gokey: $30k
David Archuleta: $30-40k  (Can that kid even drive a car yet?!)
David Cook: $30-50k
Fantasia: $50-70k  (Let's just hope she doesn't do this if someone pays her to perform!)
Clay Aiken: $85-$100k  (Really? There are still that many Claymates?!)
Jennifer Hudson: $100k
Daughtery: $200-300k
Kelly Clarkson: $350-500k
Carrie Underwood: $350-500k  (Get it girl!)
Still jonesing for an 'Idol' performance at your upcoming event but can't afford Carrie's price tag? You may want to call up Sanjaya, I'm sure he's free!