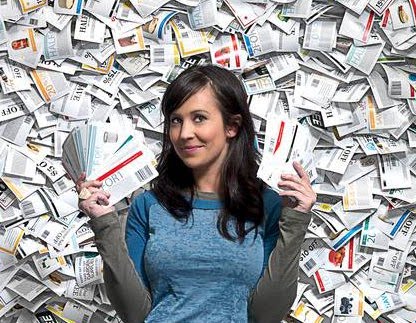 Bachelorette fans were enraged on Monday as they watched Ashley Herbert's sister, Chrystie Corns, trash her relationship with JP.
Chrystie, who you can read all about here, knew that she would catch some flack for what she said about JP ; however, she never expected to become the Most Hated [Tattooed] Woman in America (for this week at least. I'm sure Kat Von D will do something next week to take back her title.)
After telling Ashley that she was 'too much' for JP and that JP was too old and mellow for her, Chrystie has been getting hate mail from pissed off 'Bachelorette' fans, and has even been attacked on her Twitter and Facebook accounts.
"It's been a rough 24 hours," Chrystie told a friend on Twitter. "It's tough being the older (heavily tattooed) sister."
She told another friend that it took watching the entire season to know that she had been wrong about JP.
"I knew I was wrong [when I watched] the date where both JP & Ashley got in their pajamas. It was soo sweet!" she Twittered.
She admits she may have been too harsh on her sis, and could have said things a little nicer.
"I really was coming from a loving place..just had the wrong delivery!" she insisted to a fan. "I think those who know me were shocked to see that… I blame it on the Fijian heat…made me crazy."
Still, the hate mail continues to pour in, with one angry fan of the show even emailing this to the divorced Chrystie:
"You are a miserable bitch. You couldn't even keep your own husband. Worry about your own s**t with your cheap-ass couponing b.s."
How horrible is that? People like the woman who wrote this really need to go play in traffic.
The hate mail will probably continue to pour in for the next week or so, and will likely stop when everyone starts watching the Bachelor Pad and starts to hate on Vienna and Jake. Hang it there, Chrystie!
(Photo: TLC)