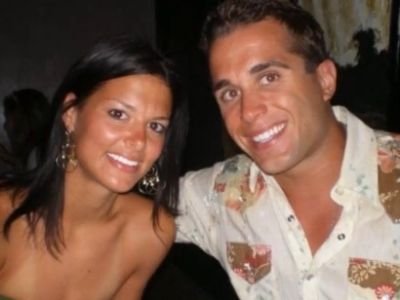 Brad andTori Fiorenza, the husband and wife team that took home a big share of the grand prize on last season's The Challenge: Cutthroat, are parents! The couple welcomed their first child, named John Brady, yesterday! (Named after fellow 'Challenge cast member Johnny Bananas, perhaps?)
According to US Weekly, the baby was born in Chicago, where the couple lives, and he and Tori are both doing well.
If you've been watching these 'Challenge' shows for a while (like all the way back to when it was still called 'Real World/Road Rules Challenge') you know that entire relationship story of Brad and Tori.
Brad (an alum of Real World: San Diego) and Tori (a former Road Rules kid) met on a 'Challenge,' dated on a 'Challenge' and nearly broke their engagement because of a 'Challenge.' (She famously gave Brad his ring back after an argument during "The Duel 2.") They overcame their differences and married in April 2010. (Here are some pictures of their wedding!)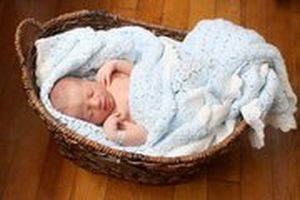 Will Brad and Tori ever return to the 'Challenge' shows? Don't hold your breath. According to Brad's Facebook bio, he is now attending Northern Illinois University and will not be back to the hot-tubbing craziness of 'The Challenge.'
"Reality TV has had its highs and lows like anything else does in life. I can honestly say it has opened my eyes and made me a better man.
I am turning a new leaf, goodbye MTV experience, and hello more appealing family life."
Congrats to the new parents! I hope MTV makes Baby Johnny a teeny tiny 'Challenge' T-shirt!
(Photos: Facebook)