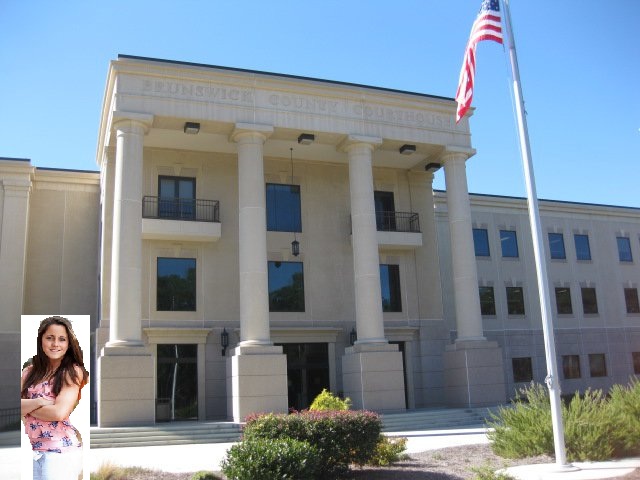 Update: Jenelle's attorney Dustin Sullivan, has confirmed exclusively to The Ashley that Jenelle may be facing some serious jail time for her offense.
"The only thing I can state is that the new violation is for testing positive for marijuana and opiates and the court date is set for Aug 24," he said. "She is facing 45 days in jail."
At this point, the Brunswick County, North Carolina, jail should just have a cell reserved for Jenelle Evans.
As you most likely already heard, (unless you were doing something constructive this morning and not surfing TMZ)  the Teen Mom 2 star was arrested again yesterday for testing positive for drugs (marijuana and/or opiates were allegedly her drug of choice, in case you care). She was booked  in at 6:49 p.m. and was released on $10,000 bond at 9:07 p.m, according to HollyBaby, who spoke to someone at the jail. I'm sure the people at the jail have her info and photo ready to go at a moment's notice at this point.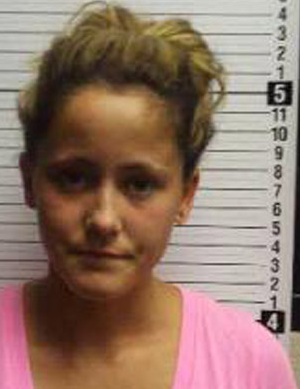 However, there are also reports that Jenelle violated another clause in her parole by being associated with her ex-boyfriend (and known drug user) "Creepy" Kieffer Delp. (This has not been confirmed though.)
Though they are not together anymore and Creepifer is seeing a new girl, he was with Jenelle before he was arrested last week for assaulting a guy and a girl . (Jenelle later said on Twitter that, "he didn't touch that girl…[but she] was the crazy fan who attacked me.")
Jenelle will be back in court on August 24. Creepifer will likely just need to sleep outside of the courthouse from now on, since he pretty much has a court date every other day now. (Who knows, he might already do that since he's homeless.)
The Ashley has contacted Jenelle's lawyer to try to get an accurate account of what happened and will update when she hears from him.
Honestly, at this point, there are too many arrests between the two of these characters to keep everything straight.
Although Jenelle always brings the drama, I'm wondering if 'Teen Mom 2' producers are starting to wish they had picked a different girl to be on the show?