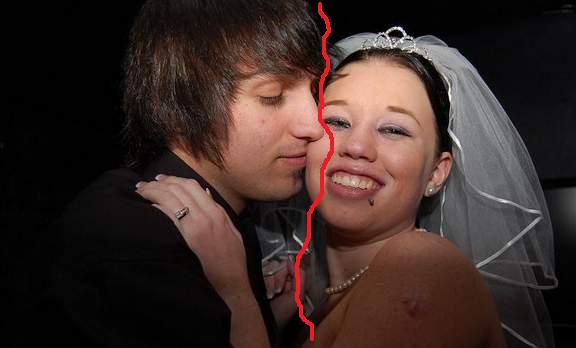 The 16 & Pregnant marriage curse continues: another couple that was featured on the show has decided to end their marriage.
Megan McConnell and Nathan Stone from the show's second season have decided to divorce. The couple got married in February of this year. (Wanna see their wedding announcement? Click here.)
The Ashley knew something was up when a helpful Roundup friend emailed her and told her the couple was breaking up. Then, she noticed that Nathan had changed his Facebook status from "married" to "it's complicated." If it's Facebook Official, you know it's true.
Megan and Nathan join several other couples that have been featured on  '16 & Pregnant,' gotten married and then divorced, including Leah and Corey, Christinna and Isaac and Aubrey and Brandon.
The Ashley is crossing her fingers for the other girls from the show who are either married or engaged, including Tyler and Catelynn, Jordan and Brian and  Izabella and Jairo. The divorce curse has to end sometime!
Marriage is tough; especially when you're still so young. Best wishes go out to Megan, as it has been said that the split was caused by Nathan's cheating….