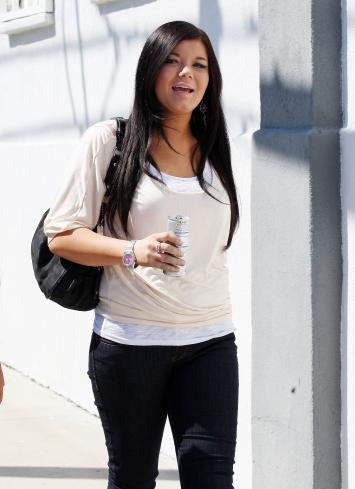 According to a story just released by Radar Online, Teen Mom star Amber Portwood is set to check out of the Los Angeles-area rehab she's been staying at since her June suicide attempt.
For the last two months, Amber has been  at the amazing Seasons Recovery Center, which overlooks Zuma Beach in Malibu, California. (Not only is it amazing-looking but it's also very pricey; however, according to this MSNBC story, MTV is footing the bill. The center does have an 85% success rate and a one year guarantee, so it may be worth it. )
The center lists surfing and kayaking lessons as well as daily beach walks and periodic beach yoga as some of the things its patients receive.
Amber will graduate from the facility soon, and, according to Radar Online, may be looking to start over in a new state.
"After she settles in, she is going to head to the area her brother lives in in Tennessee," a source told the news outlet. "She wants to check out houses in the area as she is considering leaving Indiana."
Her brother Shawn, who was most recently featured on 'Teen Mom' during Amber and Gary's water park extravaganza, lives in the Nashville area, so it's possible that Amber may head there.
Amber is still in rehab and has yet to make any major decisions; however, it may be good for her to get out of Anderson, Indiana, where she is often bullied when she leaves the house, as we saw on recent episodes of the show.
If she moves to Nashville, she will only be about two hours from her 'Teen Mom' costar, Maci Bookout! Maybe they can all head to Tennessee tourist trap Dollywood for the next season's Reunion Special?
(Photo: Fame)