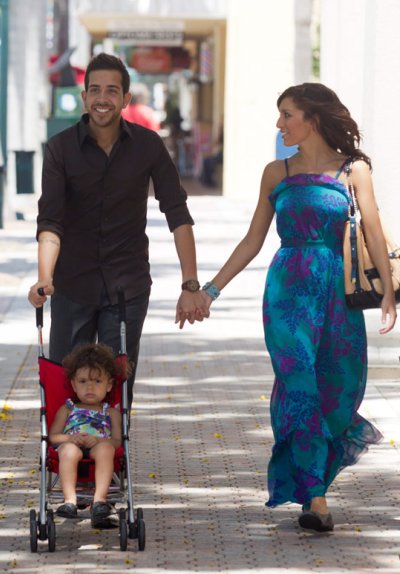 As you know, Teen Mom star Farrah Abraham recently went public with a new romance with club promoter Daniel Alvarez, only to get dumped days after the news broke.
Tonight, E! is interviewing Daniel about his relationship with Farrah and what went wrong!
As you Roundupers know, Daniel spoke with The Ashley right after the breakup and gave her some insight about the breakup. (You can read that interview here!)
While they were dating, Farrah told Life & Style, "I couldn't ask for a better guy to come into my life." He's even good with baby Sophia. It's like a perfect little family."
Things have obviously changed since then!
If you want to watch the interview (you know The Ashley totally does!) tune into E! tonight at 7pm Eastern time. The Ashley is dying to know how Daniel put up with Farrah's terrible attitude and general selfishness for as long as he did! The man must be a saint!
(Photo: Bumpshack)