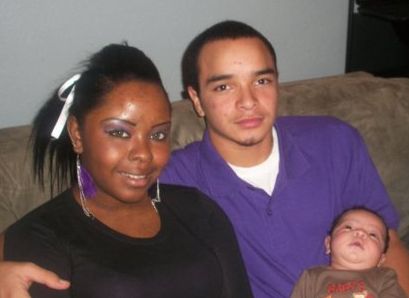 If you watched Kianna Randall's episode of 16 & Pregnant during Season 3, this news may surprise you, as she seemed relatively responsible. However, if you happen to follow Kianna on Twitter (and you really should, she's a real treat), this news does not surprise you at all. (All of her tweets basically talk about her sex life, drug use and the constant makeup/breakup of her and her baby daddy Zak).
Speaking of Zak, he was also in on the shenanigans and is also in jail. From what The Ashley can gather from various stories and blogs, this is how it went down:
Zak and Kianna, as well as several others, broke into a woman's apartment. The knuckleheads were too stupid to realize that the apartment was not empty and the woman that lived there was home. Zak was packing a piece in his pants (as you do). The whole group got caught and arrested. (All of this info "allegedly" happened…it's not been confirmed.)
According to Starcasm, Kianna is currently charged with one count of attempted burglary of a habitation and being held on $20,000 bond. She is 18 so she will be tried as an adult, and is currently still in custody! Zak is in juvenile detention since he is still a minor.
Update: Starcasm has found her mugshot!
Speaking of mugshots, you should check out this collection of mugshots that The Ashley found during her search for Kianna's mug. It has nothing to do with Kianna but the first 10 are pretty funny! I'm sure they're all quality citizens though…