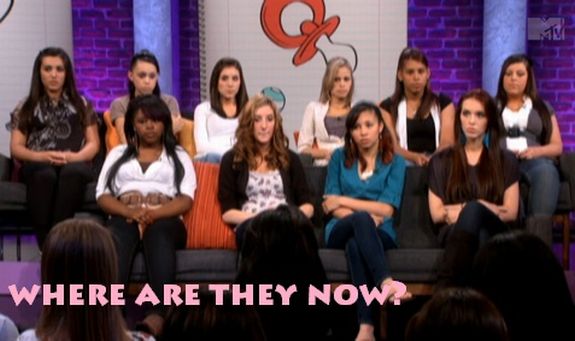 The Ashley has learned that a "Where Are They Now" episode is in the works for the girls who appeared on the third season of 16 & Pregnant!
Fans of the show will have a chance to catch up with Jordan, Cleondra, Izabella and all the rest of the girls. As you Roundupers know, a lot has changed with the girls since they filmed their episodes last fall! (To read The Ashley's 'Where Are They Now' story for Season 3, click here. It was done a few months back, but most of the info is still current!)
It's hard to believe that the Season 3 babies are already having their first birthdays! Where does the time go?
More season 3 babies are on their way; Jordan Ward is due to have her second child this fall. Kianna Randall has been hinting on The Twitter that she may also be pregnant again (Geez Louise!) However, this has not been confirmed, which is why The Ashley hasn't reported on it.
No word yet when the episode will air, but The Ashley will keep ya'll posted!