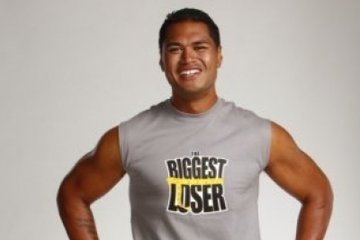 As The Ashley previously reported, Biggest Loser alum Sam Poueu suffered a very bad fall and is currently in critical condition at a San Francisco hospital.
Although Sam is making progress every day, according to his friends and family, he is still in a fight for his life. According to a recent update from Sam's future mother-in-law was posted on the "Pray for Sam" Facebook page:
"Every day is a better day! Sam is making significant improvements every single day. It is so wonderful to actually witness God's miracles … from the absolute skills his doctors have to the strength & determination Sam has to recover. What a gift to us hearing Sam say I love you."
She also added that Sam had surgery on September 9 and it appears to have been a success!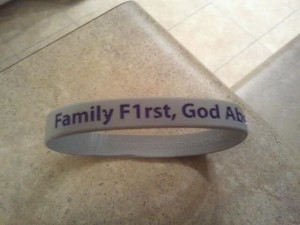 To help with some of Sam's numerous medical bills, fans and friends have begun a fundraiser. They are selling wristbands in support of Sam that feature his favorite quote: "Family F1rst, God Above All." They are gray (in honor of Sam's 'Biggest Loser' team color) with purple lettering (in honor of his fiance Stephanie's 'Biggest Loser' team color!)
If you would like to order a wristband in support of Sam, click here!
(Photos: NBC, Facebook)