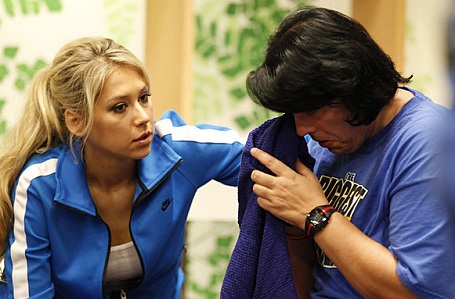 True, her curb is paved in gold Enrique Iglesias records, but still….
The Hollywood Reporter broke the story today that Biggest Loser trainer (and I use that word loosely) Anna Kournikova will not be returning to the show next season.
"I enjoyed my time on the Biggest Loser ranch. Although I will not be returning as a full time trainer on season 13, I will always be a part of The Biggest Loser family and my commitment to bettering lives through health and fitness will continue," she told The Hollywood Reporter in statement.
Anna is pretty much the redheaded blond stepchild of the show, as fans weren't too pleased with her being a trainer.
From the very beginning, the idea of having a beautiful, famous blond woman train overweight and unhappy people seemed bizarre to The Ashley. Coupled with the fact that Anna is literally a stick figure (I've seen her in person so I can say this affirmatively), this setup had the makings for a disaster. At least Jillian was once overweight herself, so she could relate to the contestants.
Plus, apparently Anna was also a crapnugget on set.
"A source on the show actually called Kournikova 'a nightmare.' She would definitely not have been mistaken for a life coach," the article said.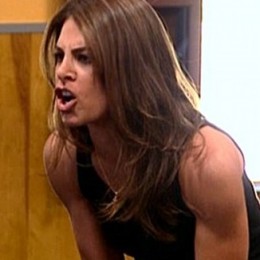 Physical appearance aside, Anna was a ridiculous choice for a 'Biggest Loser' trainer, as she had no qualifications except that she was once a pro tennis player. Also, she likes to throw herself a pity party every episode, focusing on her own life rather than the contestants'. She was also straight up rude to many of the contestants on camera, so I can only imagine what she was like when the cameras weren't rolling.
Fingers crossed that Anna doesn't take her fellow new trainer, Dolvett down with her. Dolvett is awesome (and super handsome!) and The Ashley would like to see more of him in the seasons to come.