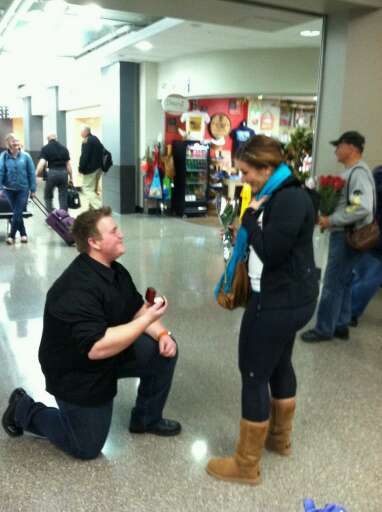 File under "Ironic": The Biggest Loser officially has a better match-making record than The Bachelor!
Another couple that met on 'The Biggest Loser' has announced their engagement! Season 8's Rebecca Meyer (that season's "at-home" winner) and Dan Wright, who appeared during both Season 7 and 8, got engaged on November 7. They join Alexandra and Antoine, who got engaged during the Season 8 finale. (Don't feel bad, I don't remember who the hell they are either.)
'The Biggest Loser' has a great track record for finding people a life partner.
Matt and Suzie Hoover met on Season 2 of the show and ended up getting married and now have two kids. Stephanie Anderson and Sam Polou also fell in love via 'Biggest Loser.' She's stuck with him after his devastating accident this summer.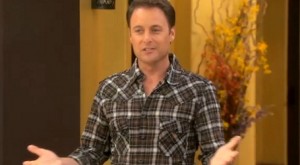 Even this season has its own lovebirds! Ramon Medeiros and Jessica Limpert are also dating, thanks to the show. (People just did an article on their romance. You can read that here.)
The Ashley thinks she knows how to help the 'Bachelor' to have a better track record of helping people find long-lasting love: make them sweat it out (and I don't mean in the Fantasy Suite!) Put these 'Bachelor' people on the treadmill and mess their hair up and make them puke in front of each other, etc. If they still like each other then, maybe it will work out.
Just sayin'….it can't hurt to try. Maybe they'd stop having to wheel out ol' Trista and Ryan to try to convince us that "this formula works."
(Photos: Twitter; NBC)