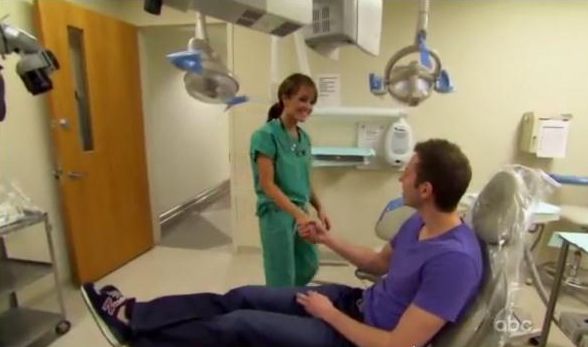 Former Bachelorette star Ashley Hebert has joined the short list of 'Bachelor' franchise stars that have actually done something with their lives (other than going on other reality shows, of course.)
Last week Ashley graduated from the University of Pennsylvania School of Dental Medicine with her DMD degree. (That stands for "Doctor of Dental Medicine," for those of you who are too lazy to look it up!)
This means that Ashley can officially be called Dr. Hebert now! Her fiance from 'The Bachelorette,' J.P. Rosenbaum, tweeted that she will "eventually be Dr. Rosenbaum." (Hmm…that is if they can beat the Curse of the 'Bachelor'…I'm not holding my breath.)
Ashley, who started dental school before going on the "Brad Womack Take 2" season of The Bachelor, had to take a few months off from her dental schooling to star as 'The Bachelorette' last season. After filming was completed, Ashley had to deal with the paparazzi following her to and from class.
"They wait outside my apartment for when I leave in the morning and they wait outside school for when I go home," she told the Philadelphia Inquirer back in July.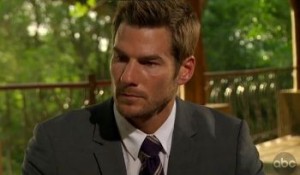 By my count, Ashley is one of only four people that have appeared on the 'Bachelor' shows that can officially be called a doctor. She joins fellow dentist Blake Julian (from her own season of the 'Bachelorette'), and former 'Bachelors' and doctors Travis Stork and Andy Baldwin in this elite group.
It's nice to see a star of this show continuing in the career they originally had planned on, instead of getting a taste of fame and then becoming desparate to extend their 15 minutes of fame by appearing on a bunch of other crappy reality shows. (Cough. Jake Pavelka. Cough.)
I'll bet Ashley's just crossing her fingers that one day the men that broke her heart, Bentley and Brad, will end up in her dental chair with really bad root canals. Revenge is sweet when it can be drilled into the gums of someone you hate!