2011 is almost over and The Ashley is sad to see it go. It's been a great year for scandalous reality TV happenings (as well as a great year for The Roundup website!)
A few weeks ago, The Ashley asked you guys to tell her all about the shows and people you loved (and loved to hate!) in 2011. All of the votes have been counted and The Ashley is excited to bring you the results of the survey!
Biggest Reality TV Trainwreck of 2011: Amber Portwood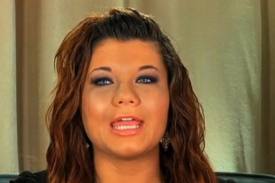 'Teen Mom' star Amber Portwood took this title by a landslide! 73% of you guys said that Amber's pill-popping, fake-eyelash-wearing, Gary-beating shenanigans were enough to name her the year's biggest reality celebrity trainwreck.
Best Family Reality Show: 19 Kids & Counting
It's obvious that you Roundupers love watching the Duggar family almost as much as Jim Bob Duggar loves makin' babies with his wife Michelle! '19 Kids & Counting' received 41% of the votes for favorite family reality show, barely edging out 'Sister Wives,' which scored 30%.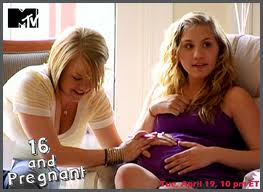 Show You're Embarrassed To Admit You Love: 16 & Pregnant
Roundupers love them some '16 & Pregnant,' even if they're too embarrassed to admit it! Over 66% of you said that you can't get enough of this MTV drama-fest, edging out other shows without any redeeming value such as the 'Real Housewives' shows (15%) and 'Jersey Shore' (a write-in favorite that got about 8% of the votes!)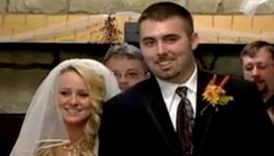 Most Shocking Split of 2011:
Corey & Leah of 'Teen Mom 2'
'Teen Mom 2' fans watched (and cried) as Leah married the father of her babies during the season finale of the first season. They seemed like a match made in camouflaged heaven, which is why when they split after only five months of marriage, fans of the show were shocked! 65% of you voted their split as the most shocking of the year!
Most Annoying Reality TV Star of 2011:
Snooki of 'Jersey Shore
There's certainly no lack of annoying reality stars, but Snooki of 'Jersey Shore' was able to take the title (and 38% of your votes!) Tyra Banks of 'America's Next Top Model' secured second place with 27% of the votes. They both scare me equally.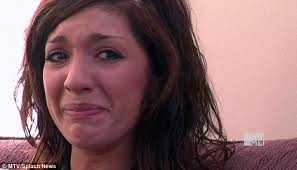 Reality Star You Love to Hate:
Farrah Abraham of 'Teen Mom'
The Ashley is so proud of her Roundupers for voting Farrah as the most hated reality star of 2011! (The Ashley makes no attempt to hide her distaste for Farrah, obviously.) While Farrah took 50% of the votes, it should be noted that Kim Kardashian received 29% of them! The Ashley couldn't be prouder!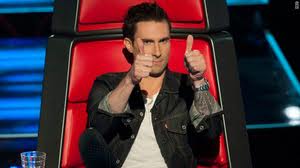 Favorite Talent Show of 2011: The Voice
The Ashley was shocked to see that new show 'The Voice' had edged out 'American Idol' for favorite talent competition of the year. I can't wait until these two shows go head-to-head in January! 'Idol' placed second, with 'America's Got Talent' coming in third. Simon Cowell's new show 'X-Factor' came in fourth.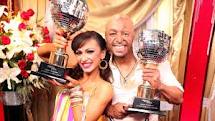 Favorite New Reality Star of 2011:
J.R. Martinez of 'Dancing With the Stars'
Everyone fell in love with wounded vet turned reality show star J.R. Martinez, causing him to be voted the winner of the most recent season of 'Dancing With the Stars.' While The Ashley doubts that J.R. will continue his reality TV career (he seems too classy for that), she wouldn't mind seeing more of him! The Ashley loves him too! You guys also loved this year's 'American Idol' winner, Scotty McCreery, who came in second on the poll for favorite new star!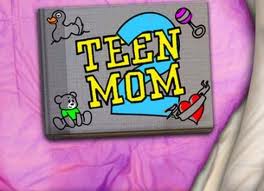 Favorite Reality Show of 2011:
Teen Mom/Teen Mom 2
Nothing could stop the 'Teen Mom' shows this year! Roundupers couldn't get enough gossip about the original cast, or the new 'Teen Mom 2' cast! Over 60% of you voted the 'Teen Mom' shows as your favorite show of the year. 'Survivor' came in second with 10% of the votes, followed by 'Sister Wives' with 10%.
Thanks for making 2011 a great year! The Ashley is looking forward to more reality TV fun in 2012!