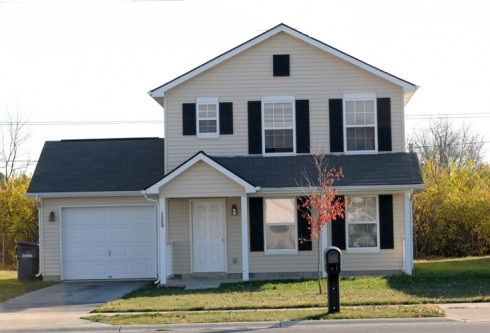 The Ashley just found out that troubled Teen Mom star Amber Portwood is being moved out of her Anderson, Indiana, home right now! Amber is currently in county jail (and according to several sources, is being bullied and is on suicide watch.)
According to my Amber source (who wants to remain annonymous but, trust me, it's a great source), movers have been at Amber's house for the last three days, moving all of her stuff out. (I'll bet it took them one full day just to remove all of the self-tanner bottles from the house!)
The source told The Ashley:
"Amber's lawyer and prosecutor are making deals and trying to get her [on] house arrest. In order to get on house arrest, she has to live with family."
According to the Daily Mail, Amber's mother, Tonya, is currently trying to work with MTV to get Amber out of her 'Teen Mom' contract. Amber is apparently adamant about quitting the show but is currently under contract with MTV and filming the fourth season of the show.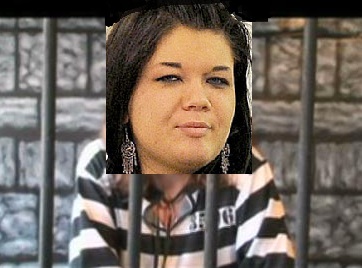 "Amber will have to live with a relative, take a safe sex course, as well as an anger management and drug abuse course," the source told The Ashley. "She'll also have to do community service."
The source also tells The Ashley that, "the whole neighborhood is happy to be rid of her!"
The source thinks that Amber will most likely end up living with her mom or her brother Shawn in Tennessee. (Shawn has been more than vocal about all of his sister's hi-jinks. You can read his reactions to Amber-isms here and here.)
On a completely unrelated note, the source said that while Amber is having a rough month, it's been a great month for Amber's mother Tonya. Apparently she went just won a new car at an Indiana casino a few weeks ago and a few days ago she took home a huge $7,000 jackpot at the casino! If Amber comes to live with her I'm sure all that money will be squandered within days on um, pharmaceuticals.
(Top photo: Splash News)